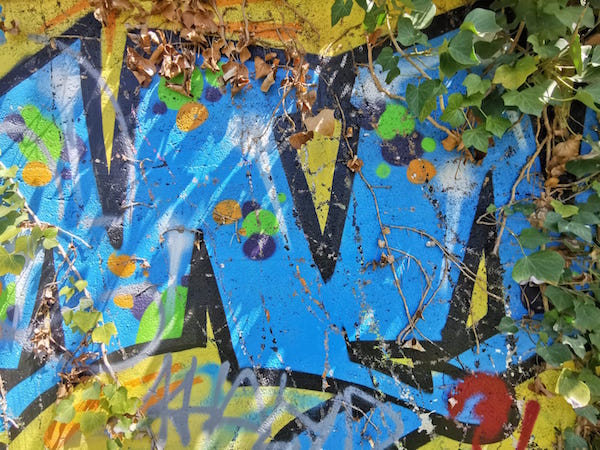 Direct Link to full Mixtape:* Soundcloud*
Been a while eh ? Well this "almost" monthly affair is back on and we're taking you on another trip through contemporary beats via Ghana, Colombia, Chad, Belize, Mali and more... Fasten you seat belts !
This month's featured tracks are:
Alogte Oho & his Sounds of Joy – La Ta'aba
Wonderful Dubby Reggae vibes from Ghana, Alogte Oho's album Mam Yinne Wa was one of my most joyous recent discoveries !
An already well established artist in his Fra Fra heartland in Northern Ghana, Alogte met with Philophon label boss and multi-instrumentalist Max Weissenfeldt back in 2014. The friendship through the years resulted in this wonderful album recorded at the German outlet's Kumasi studio, Sound of Joy, blurring the lines between Fra Fra Gospel and Reggae.
And speaking of Philophon, trust your boy and go check the label's amazing catalogue, pushing cutting edge contemporary Ghanaian and Ethiopian sound, and the occasional gem from Finnish genius Jimi Tenor (Order of Nothingness is one of my favorite LPs of the past decade, just sayin')…
Can't get enough of this ? Then catch the vibes with this music video from the album's main title Mam Yinne Wa:
The Professionals – The Back Stabbers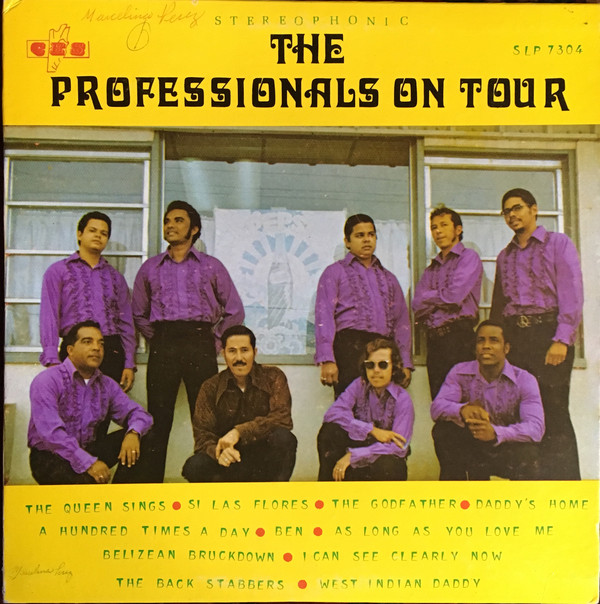 Killer Reggae cover of the 1972 O'Jays classic, courtesy of an obscure Belizean band: Known to old-school diggers thanks to their psyched-out version of the Godfather's Theme, the Professionals were active throughout the 1970's and produced a number of memorable dancefloor anthems!
Ephemeral label Cult Cargo had the smart idea to repress a few of these (and many more gems) on a compilation titled Belize City Boil-Up. Check it out…
And since we're talking Back Stabbers, I thought it would be a good occasion to re-watch the O'Jays having fun:
Combo Lulo Ft JonnyGo Figure – Rocking Harmony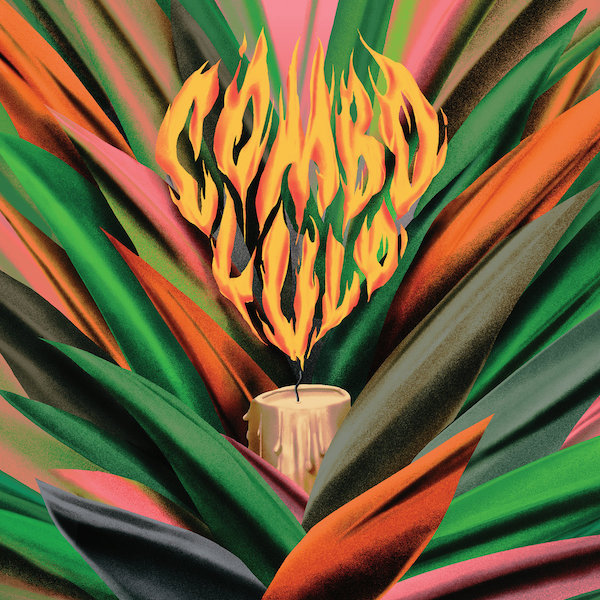 Just released and hot like lava, the Brooklyn combo's first LP, Neotropic Dream, is a very nice mash-up of Cumbia and Reggae – what more could we want ?
Rocking Harmony features the up and coming JonnyGo Figure, who brings a cool 70's scorcher vibe to the mix – Pure dancefloor fire !
Extra Classic – Demon Hit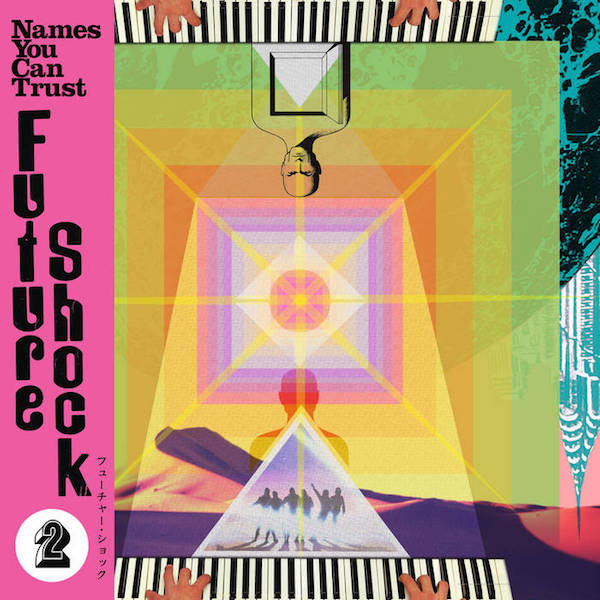 San Francisco band Extra Classic dropped this bomb-ass psychedelic Dub/Pop mash-up way back in 2012; Forward thinking Big Apple based label Names You Can Trust (also behind the previous track, and listed in an earlier Round-Up, yup, I trust them…) had the hunch to re-master and re-release it on their wicked Future Shock series, for our greatest listening pleasure…
Krak in Dub Ft La Perla – Pedacito de Coco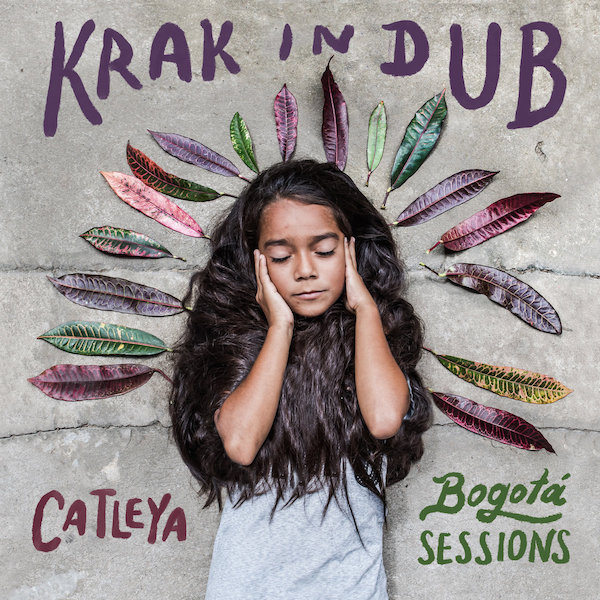 Krak in Dub is a Paris-based Argentine veteran of the Jungle/Drum&Bass scene, whom I had the pleasure to see behind the decks a number of times in my youth. In constant motion, he recently traveled to Bogota to record Catleya, a fine homage to Colombian's vibrant modern scene. The label behind this, Galletas Calientes, is a super cool Franco-Colombian affair that you should follow if you're interested in the tropical scene.
And then of course, the track features La Perla, one of Colombia's most exciting new band, a percussion-vocal trio reviving Colombia's Caribbean folk who have been rocking the festivals around the World recently, and whom I plan to speak more about on the Asymetrics in the future… Just check out this wonderful live take of their already classic La Bruja:
Pulo NDJ Ft FTP – Clandoman
Superb vibrations from Chad ! Nuff said…
The album Desert to Douala is the result of NYC's Nickodemus travel to N'djamena to meet a local collective of artists of many origins (Chad, Congo, Cameroon, Togo…), and it's a pearl not to be missed - you've been tipped !
Bomba Estereo – Fuego (Maga Bo Remix)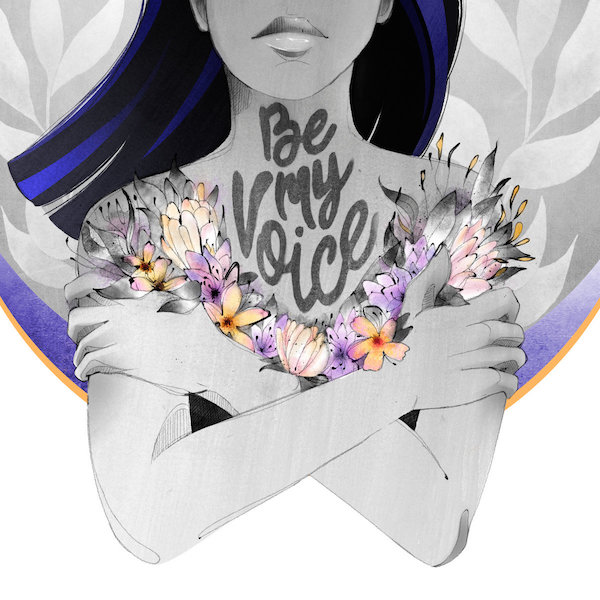 Back to Colombia with this classic 2009 anthem by Bomba Estéreo, finely remixed by Brazilian Dj Maga Bo.
I picked this one out of a beautiful compilation titled Be My Voice, put together by the ever-cool NYP Records, with all profits going entirely to Medica Gjakova, an NGO giving a voice to the 20.000 victims of sexual abuse during the recent conflicts in Kosovo.
And while we're here, why not have a look at the tune's original music video and catch some heat from Bogota:
Gaspa – Tamani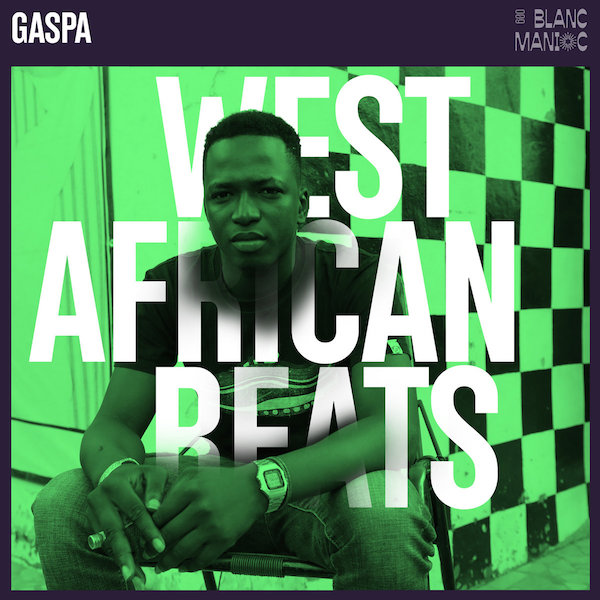 Cutting-edge stuff straight outta Bamako, Mali.
Gaspa is a rising star of the West African electronic music scene, blending Mandingue beats with Afro-House, Kwaito, and much more. He is also one of the speaheads of Blanc Manioc, a very interesting outlet to keep en eye on. Founded by Dom Peter, the drummer with French Dub super-band High Tone, the label has a foot in Lyon and another in Bamako, and pushes a new school of talented producers such as MC Waraba and Aunty Razor.
Speaking of Aunty Razor, I can't help but share this great music video - fasten your seat belts:
Yeahman – Soupe Feu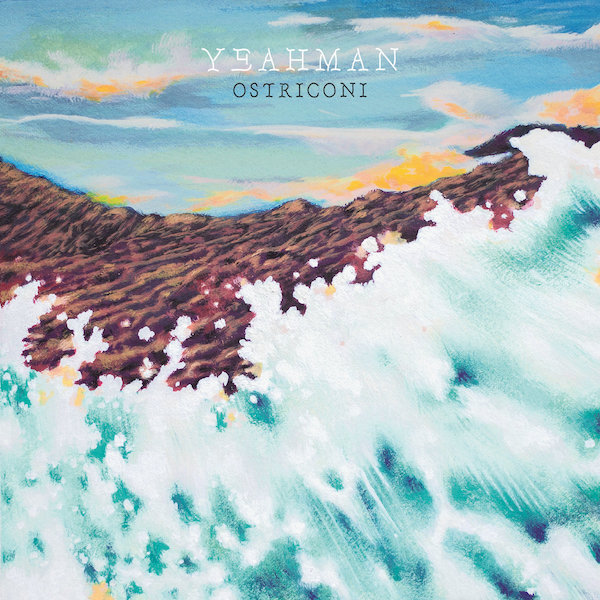 Interesting beats coming out of Toulouse, France: Soupe Feu is part of an LP, Ostriconi, released by Jean Dasso AKA Yeahman, who played around his musical connections in Corsica, Senegal, Italy, and beyond – Deep & beautiful stuff….
Kaleta & Super Yamba Band – Mr Diva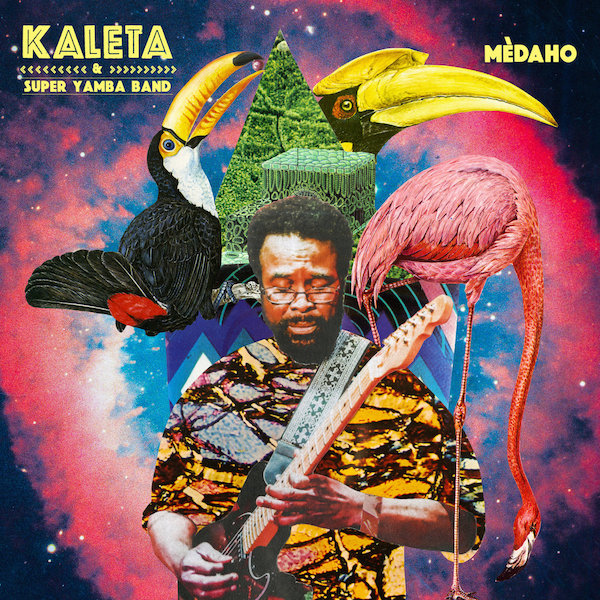 Based in New York, Benin-born Kaleta has been active since the 1970's and has performed, among many more, with none other than Fela Kuti !
His Super Yamba Band always hits the spot with funky Afrobeat, if you don't know get to know !
Clive Hunt – Bermuda Triangle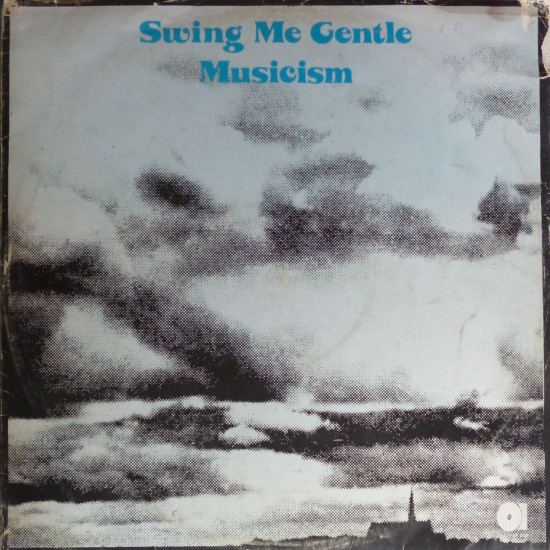 Reggae aficionados will recognize Clive Hunt, a multi-instrumentalist, composer, and arranger behind many massive yardie releases, who worked with pretty much everyone that weighs on the Reggae scene (including Gregory Isaacs, Dennis Brown, or even Lee Perry).
This surprising Boogie-Funk tune however shows a far lesser known side of his, and was part of a killer 1977 compilation, oddly titled Musicism – Swing me Gently on Jamaican label Aquarius, showcasing Funk, Disco, and Soul.
The original record is hard to find, but you can gather bits and pieces across the interwebs, and as for Bermuda Triangle, the chaps at Favorite Recordings had the good idea to add it to their brilliant Caribbean Disco Boogie Sounds compilation – highly recommended.
Jean Adamo – Vas-y Mollo (Deviant Disco edit)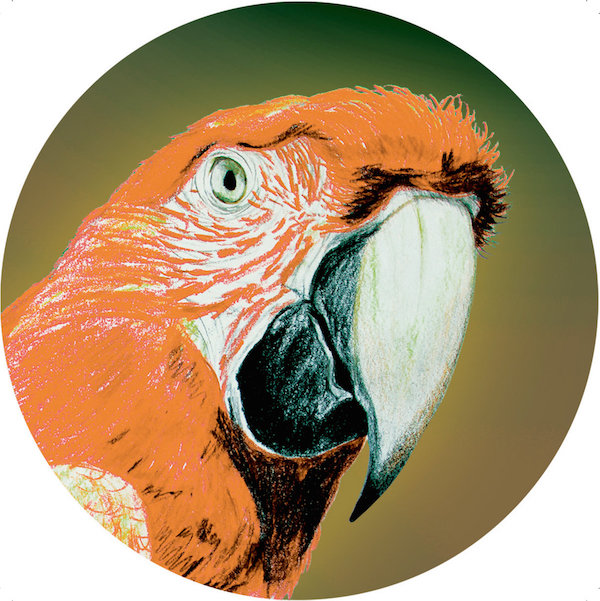 Diggers' be diggin': this wonderful track by a totally unknown Cameroonian artist, who only released two singles in France back in the 1970s, was recently unearthed by the Deviant Disco crew, who specialize in seriously obscure grooves (always amazing mind you)! Rumour has it that the mighty Manu Dibango was behind the tune's arrangements but was not credited….
Janet N'diaye Lokamba – Funky & Fire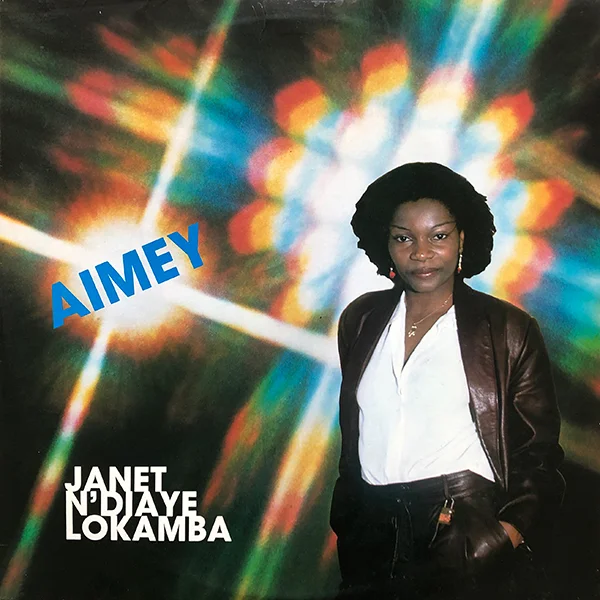 More disco-boogie madness from France, again courtesy of Favorite Recordings and their wicked French Disco Boogie Sounds series.
Funky & Fire was originally part of a self-released LP by Janet N'diaye, which featured the legendary Cameroonian Makossa guitar player Toto Guillaume, among other activists of the 1980's Parisian Afro scene. Scorching hot stuff…
If you dig Janet's style, don't miss the freshly repressed Makom Ma Bobe, another lethal Afrodisco hit:
This wraps it up for now, hope you got warmed-up !
Want the full experience? Listen to the mixtape: