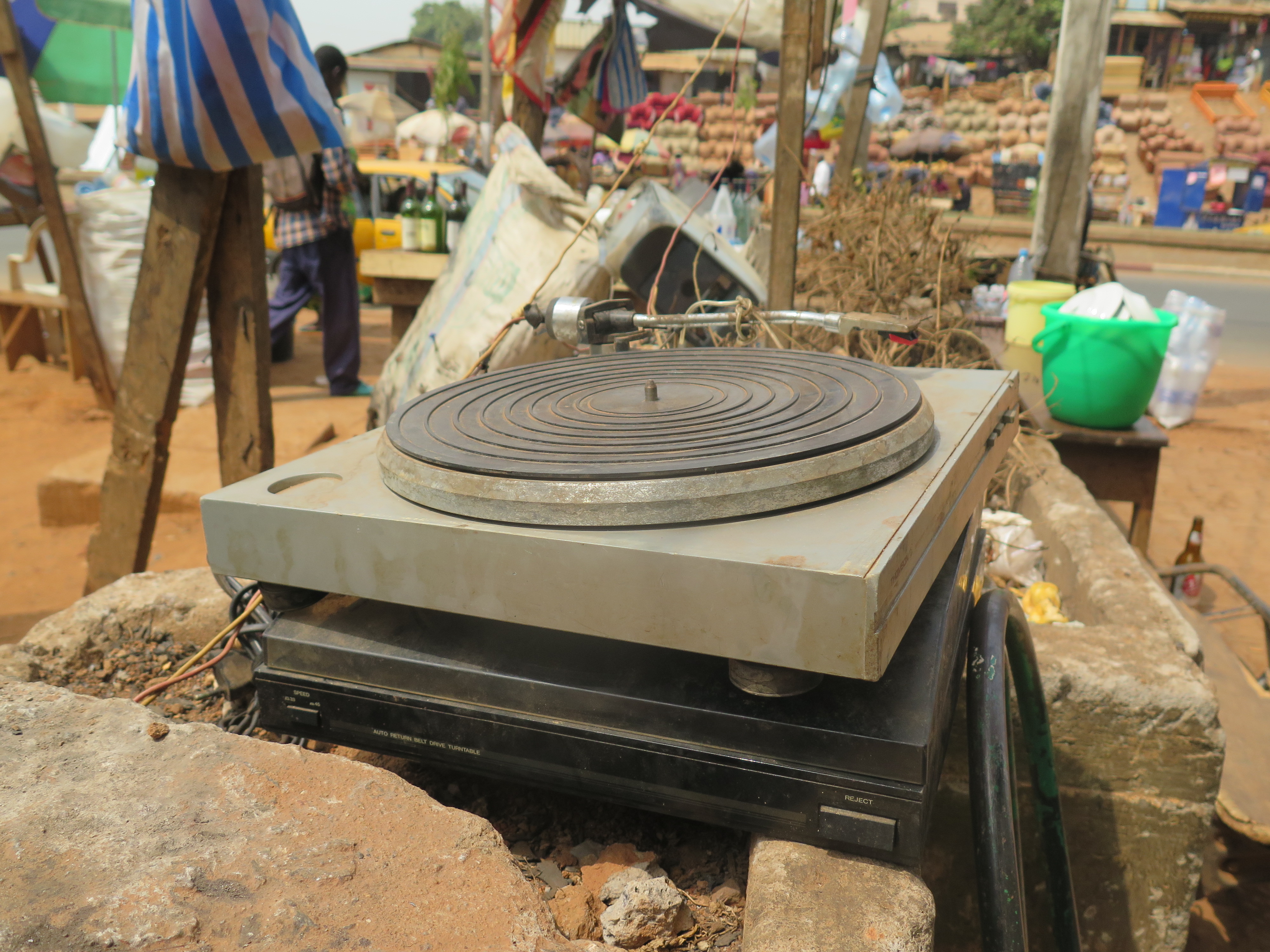 Direct Links to full Mixtape: Soundcloud / Mixcloud
Let's start 2021 on a great note shall we? This 5th Round-Up will take you from Brazil to Korea, via Morocco, Turkey, and everything in between, with tunes past, present, and future ...
Featured tracks are:
Pepe Sanchez y Su Rock Band – Sentimiento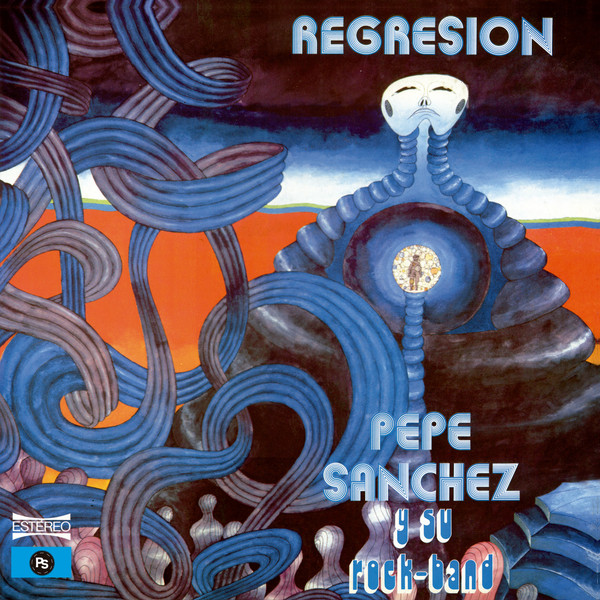 Intro!
Long kept secret among serious diggers, this bombtune was originally released in 1976 on the album Regresion, re-issued a few years ago by the always-cutting-edge Spanish label Pharaway Sounds, and recently featured on mighty Mr Bongo's latest record club edition.
A highly sought-after session drummer in the 1970s, Sanchez conceived the whole album after being commissioned for what was meant to be a modern take on Flamenco and other Spanish Folklore. The result is a wonder of psychedelic jazz-rock with a flamenco and funk twist, full of insane drum breaks (samplers tip!).
Pepe Sanchez went on to become one the most famous drummers in Spain, and has played with legends like Paco de Lucia or Enrique Iglesias, among many…
Asides from Sentimiento, the Pharaway re-edit contains the must-listens Paisajes, a totally tripped-out flamenco-ish jazz-funk mashup, and the ass-shaking disco-funk Love Me (originally released as a single only).
Ill Boogs – Seven Five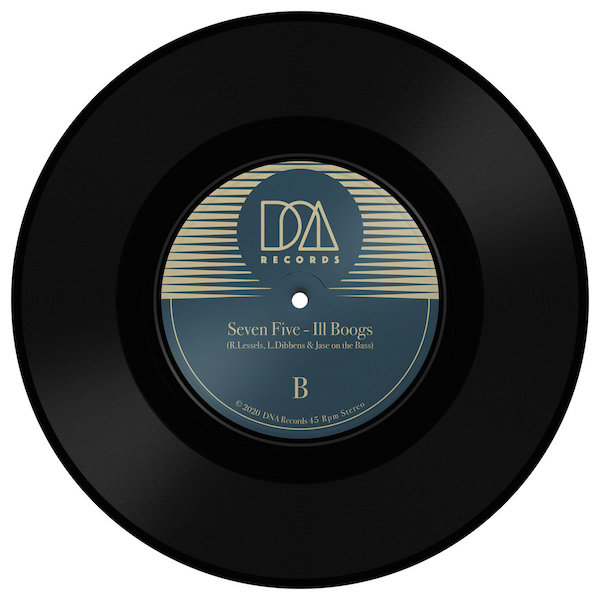 A top breakdancer from the UK, Ill Boogs also dabbles with music production, always seeking beats that he can break to!
He teamed up with the Shelley Mack Band, a Brighton outlet also focusing on B-Boys friendly cuts to produce a killer 45 with DNA Breaks, a great label specialized in breaks, hip-hop, and scratch tools, brainchild of Asymetrics' friend DJ DSK.
DJ DSK is a crazy scratch master living between the UK and China, whom I will write about more at length in the near future! All you need to know for now, is that he has the habit of scratching wherever he goes, see for yourself:
Clarinha – Iemenja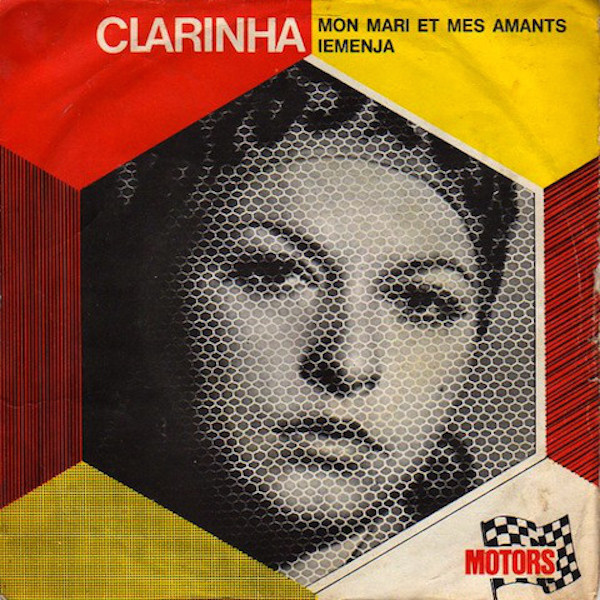 Moving to Brazil on this one. Oh well, rather Paris de Janeiro!
Courtesy of Born Bad Record's Tchi-Tchic, a fascinating compilation of French Bossa from the 1960s and 70s, you can now hear this mad hit by Clarinha, also known as Claire Chevalier, or Claire Ferullo.
The super cheeky Bossa song sees Clarinha asking Iemenja, the Yoruba Goddess of water, also assimilated in Brazil to Immaculate Conception, for a very special tip: since she conceived without sinning, could she teach her to sin without conceiving? Revolutionary stuff in those times!
The song came out as a 45 single back in 1970 and is a hard to find digger's unicorn!
If you're in the mood for some more of that vibe, don't miss the Iemenja special session recorded for Le Mellotron by Epic Vinyls from Brazil.
DJ Kin – Vai No Chão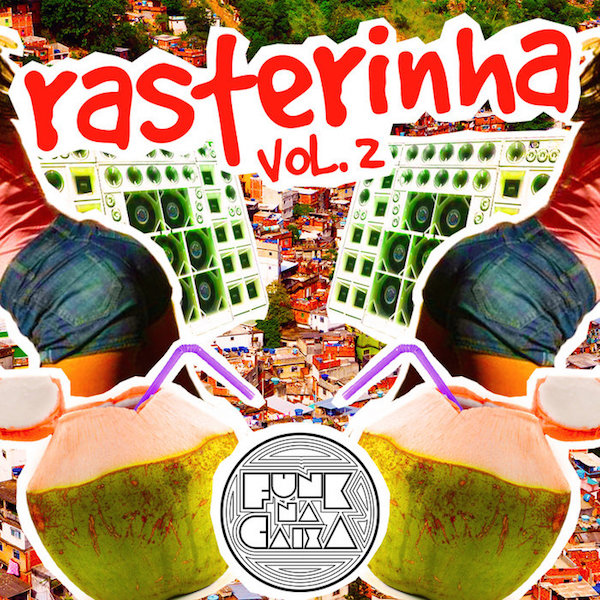 Oldies but goodies from the excellent Sao Paulo label Funk Na Caixa, which specializes in Baile Funk and Rasterinha. This one is an extract from their 2014 Rasterinha Vol 2. compilation, and sees dj Kin heavily sampling the Cuica from massive Brazilian classic Carolina Carol Bela by Jorge Bem & Toquinho, which is the basis for Marky & XRS' phenomenal Drum&Bass hit LK featuring Stamina MC. Also sampled here is the beautiful Carolina by Seu Jorge, so I thought it was a good occasion to share this dazzling live take:
Kiko Dinucci Ft Ogi – Veneno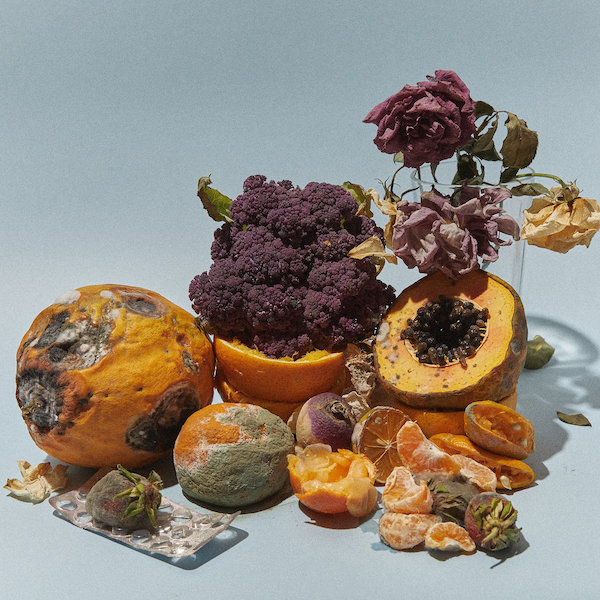 Extracted from Kiko Dinucci's widely acclaimed album Rastilho, this is one of the best tunes I've heard in 2020!
Accompanied by famous Brazilian rapper Rodrigo Ogi, the prodigal guitarist created a magnetic song about a dangerous encounter with the devil, where Brazilian folk vibes are galvanized by Dinucci's percussive guitar play and hypnotic back-up chorus.
The whole album is a must, check-out the below short doc about its making, straight up analog tape recording style:
Sonzeira – Samba de Piramide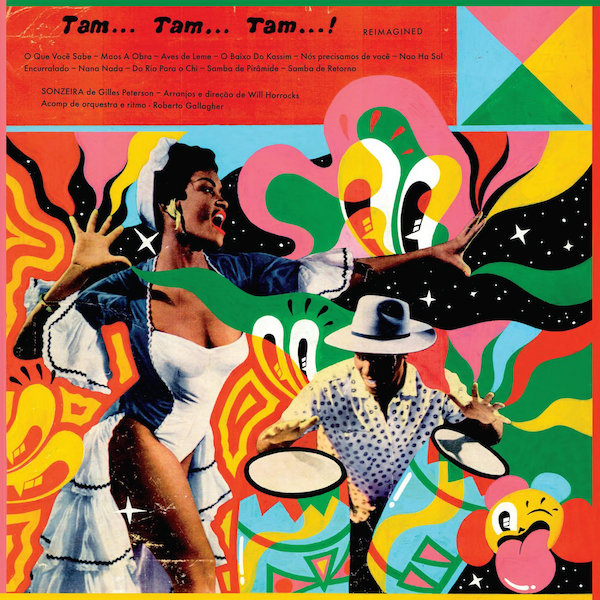 One of Gilles Peterson's pet projects, Sonzeira was created when he set up his studio in Rio in 2014 and invited an all-star Brazilian cast, with Seu Jorge (him again!) or Marcos Valle among many other legends.
Samba de Piramide stems from the project's last EP, Tam Tam Tam Reimagined, where Peterson had fun recreating one of his favorite records from the 1950s with a contemporary London bass vibe. He was accompanied by none other than Rob Gallagher (aka Earl Zinger); Will Horrocks of Hyperdub protégé LV fame, and super UK drummer Moses Boyd. Check it!
Lalalar – Isyanlar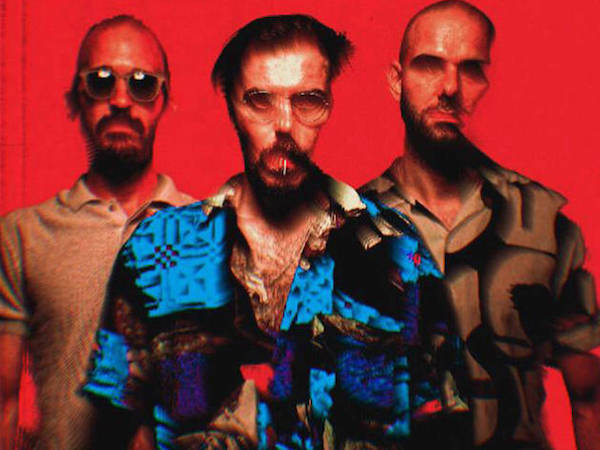 Anatolian dirty Electro-Rock with fuzzy synths? Say no more, this is my kinda jam to headbang to in front of my laptop, headphones way too loud…
Lalalar are up & coming, and their short but impressive discography so far consists of 3 insane 45s released with the hyper versatile Swiss outlet Bongo Joe, responsible among other groundbreaking things for a series of contemporary Turkish artists releases, such as psych-rock maverick Altin Gün, or sweet-like-honey voice Derya Yildirim.
Watch Lalalar blasting the crowd with punk energy in the clip below for another mad tune (Hata Benim Göbek), recorded live at Istanbul's infamous Babylon:
Mameen 3 – Mamermaids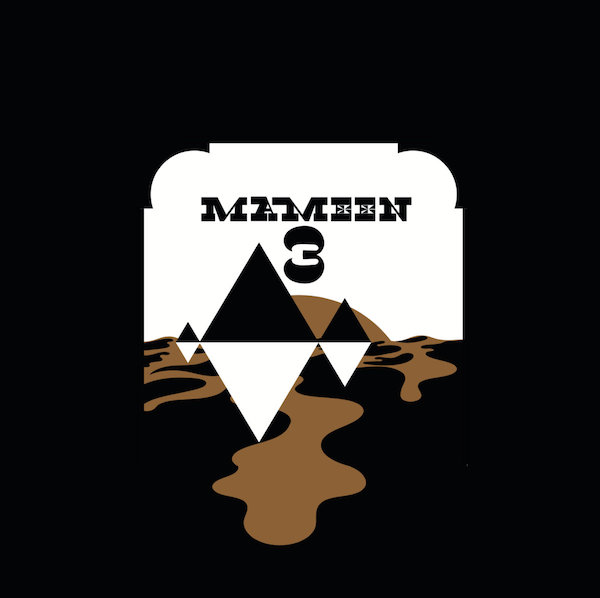 Inter-galactic Boogie from the Brussels/Agadir duo Mameen 3, again on the ever-cool Disques Bongo Joe imprint.
Mameen 3 is the result of the encounter between Belgian veteran DJ soFa and musical prodigy Cheb Runner – a marriage made in Space!
BKCLX – Sister's Brew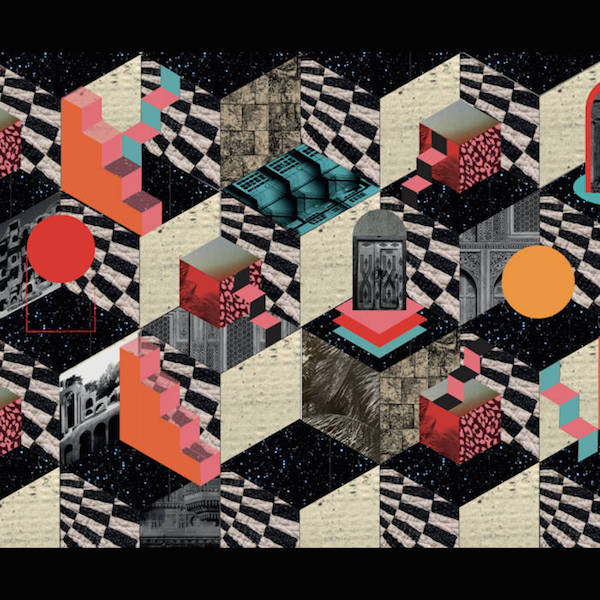 BKCLX, also spelled Black Classical, is the moniker of a very serious record collector from Manchester, notorious among diggers for his badass jazz collection. His Crazy long Astrosonics Doctrine Spiritual Jazz mixes (Part 1 is 12h long, and Part 2 18h !) are dreamy, and his regular NTS radio shows are a must for a proper trip into Spiritual Jazz.
Sister's Brew was extracted from a recent compilation titled Door to the Cosmos, curated by the excellent On the Corner label – highly recommended!
I picked this track for its stand-out groove, somewhere between Dub, Afrobeat, and 90's Trip Hop.
Although quite discrete online and production-wise, you can hear BKCLX's full spectrum on his 2013 album The Molly Brown Incident.
Yaeji – The Th1ng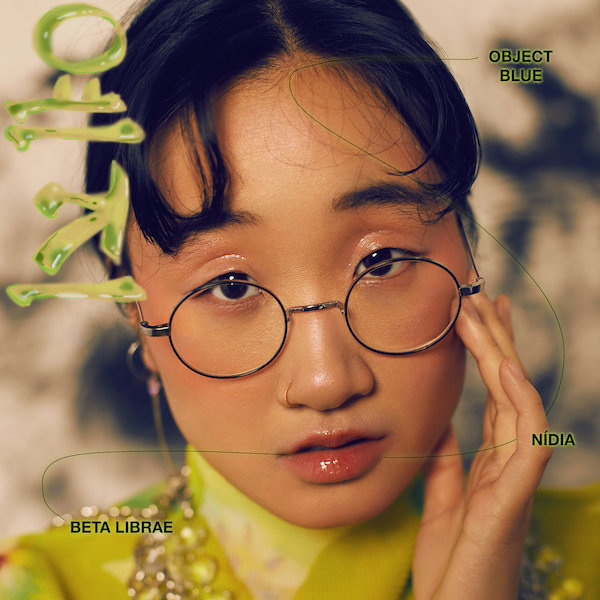 Fire future Bass music by Korean Brooklynite Yaeji.
I picked this tune for its darker vibe but the whole What We Drew album, released in April last year, is a bomb!
A step further from her earlier productions, which were rather on a chill Hip-Hop /House vibe, this latest album is difficult to label. It's like, cute pop meets UK Bass, Jungle and Techno, sung in English and Korean, with some Nintendo vibes thrown around – just check it for yourself, tracks like In Place or Money Can't buy are amazing pieces that set the bar real high…
If , like me, you can't get enough, check Yaeji's insane Boiler Room session recorded from her sofa:
Def Sound Ft Bay Davis – Black Symposium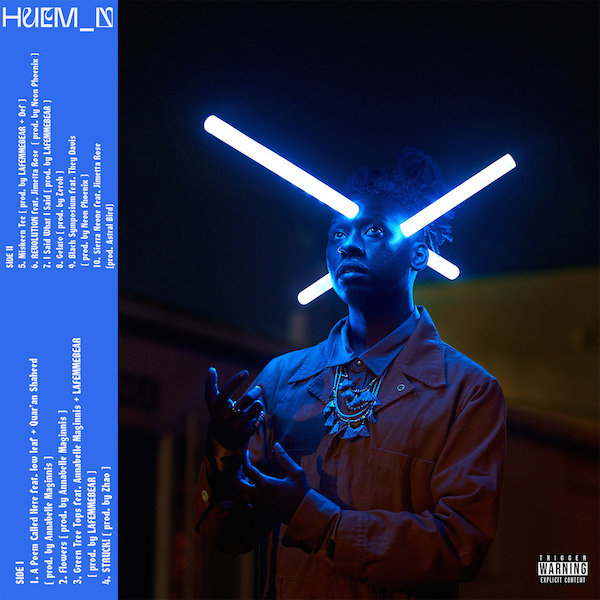 Rapper, Activist, Poet, multi-talent from South Central L.A., Def Sound is clearly very influenced by Saul Williams, but also absorbs all sorts of contemporary (or timeless) sounds in a beautiful album titled Huem-N.
Perhaps my favorite track of 2020, I got absorbed into Black Symposium by the Jungle Jazz vibe it oozes (remember late 90's Bill Laswell, or Erik Truffaz – yeah that sound!). Then I got fully captivated by Def Sound and Bay Davis' deep poetry and crucial reflection on being Black in the US in 2020 – a masterpiece!
Follow Def Sound's Channel to see more of his super creative work, and check-out the below video for his tune Struck!, filmed with friends during lockdown and full of good vibes.
I hope to hear more of Def Sound in the near future, this is super promising stuff – watch this space!
Alma – Tierra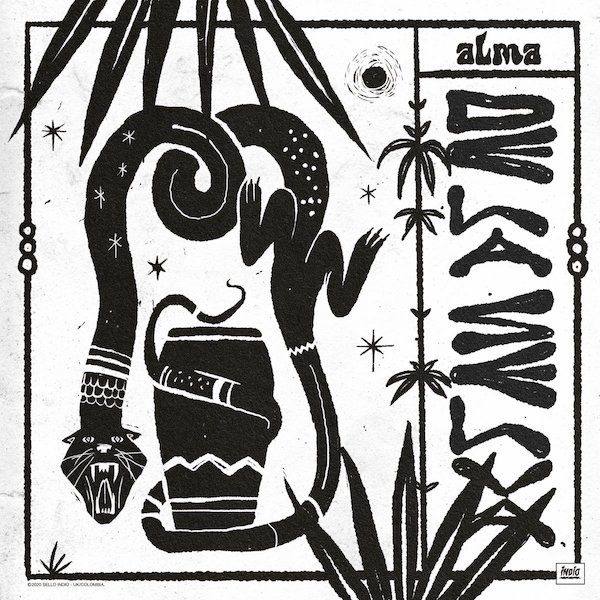 Alma is Santiago Morales, member of the Bogota based collective Sello Indio, specializing in Hip-Hop and Beats – listen to their great compilations for an exploration into the Colombian scene.
Tierra is part of an LP called De la Selva, a very chilled patchwork of beats and samples inspired by Colombian grooves and Indigenous instruments.
Also worth checking out is the album's artwork creator, artist Sergio Alferez aka Saga Uno, who is behind a recent music video for Stephanie Santiago (over one of Alma's beats).
The LP's main title "Alma" also came with a gorgeous video by Mateo Ramirez:
Çantamarta & Daniel Haaksman - Lluvia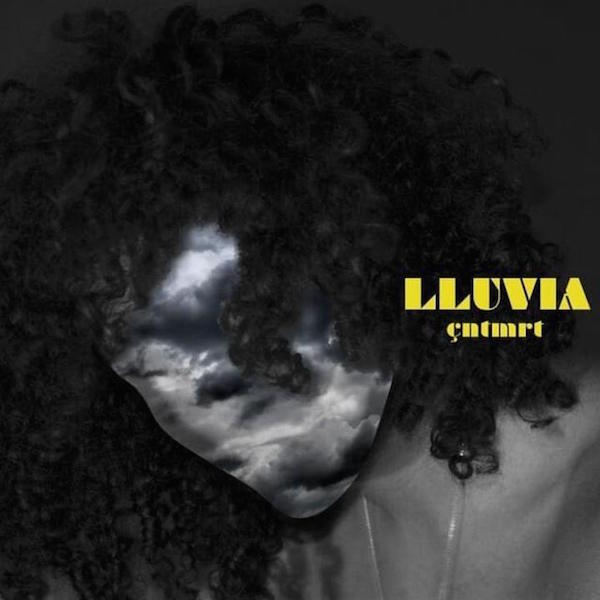 Closing this Round-Up with sweet vibrations from Spanish rising group Çantamarta, whose first hit Lluvia was so good it got picked by Global Bass star Daniel Haaksman for a dancefloor spin! No blabla, just listen...
This wraps it up, hope you got recharged !
Want the full shebang? Listen to the mixtape:
Stay safe & keep digging!