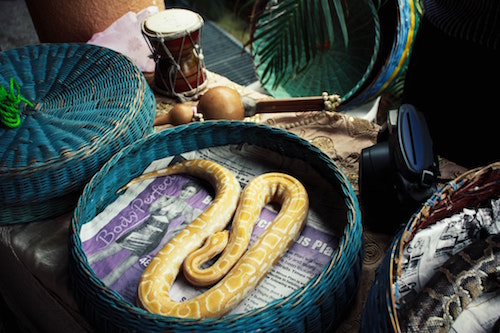 Different routes, same destination! We're taking you on a kaleidoscopic musical journey via Argentina, Brazil, Ivory Coast, West Papua, Japan and much more... Featured tracks are:
History of Colour - Viva la Convolución
Brainchild of Argentinian Barrio Lindo and British El Buho , History of Colour's album Antumbra is a truly international affair, with tracks recorded between Buenos Aires, Lisbon and Paris, and released on a Berlin-based label (Shika Shika, which specializes in all things hyper-chilled from the global electronica scene, with an environmental awareness twist). This extract has a dreamy "je ne sais quoi" that made me play on repeat, and proves that sometimes the simplest ideas like running a few whispers through a sampler can have dazzling effects!
While you check it out, don't miss Shika Shika's Guide to the Birdsongs series, where cutting edge regional artists like Dengue Dengue Dengue, Nicola Cruz, or Time Cow (of Equiknoxx fame) dropped flavorful tracks inspired by endangered birds species of Latin America and the Caribbean, in order to raise funds for local conservation organisations.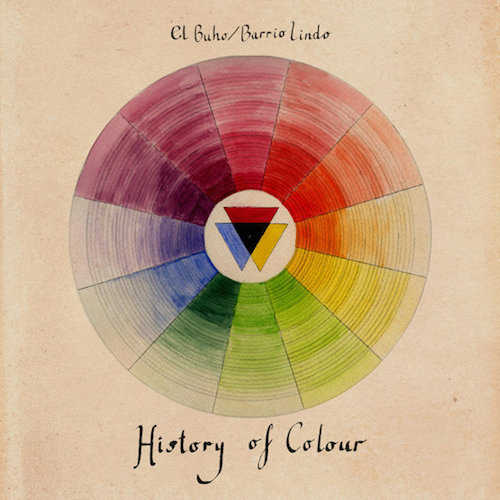 Maldito Final Feliz - La ciudad de Color
Super chilled Latin-Bass dropped on Switzerland's hyper Hawaï Bonsaï imprint. Maldito Final Feliz is the nicer side of Lausanne based Fabian Wey's much less family friendly moniker, known for his rough take on Cumbia and explosive Moombahton.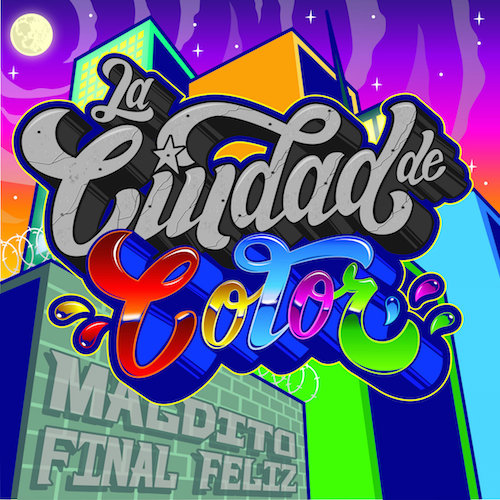 Ticklish & Qnoe - Hard Spots / Kaytranada – Lite Spots
A wicked Favela-Funk twist to Canadian DJ Kaytranada's Lite Spots.
Ticklish is notorious for his dancefloor-driven bootleg remixes of R&B, Soul, Pop and occasionally Jungle classics. Unfortunately, at the time of wrapping-up this playlist, most of his pirate material had been taken down from his online platforms (I'm guessing copyrights issue). If you dig a bit, most of it is up for grabs though - tip!
So for now, if you want to hear this pure gem you will have to go and listen to my full mixtape HERE or on the Asymetrics' Soundcloud page.
And in the meantime, why not check Kaytranada's genius video (below),or better yet, listen to the splendid (Brazilian singer) Gal Costa tune where the voice hook was sampled from.
Kiff no Beat – La Go
The Abidjan bad boys, usually acknowledged for their harder Afro-Trap/ Drill, have been listening to Burna Boy and the Nigerian new wave, and concocted this surprising atmospheric and kinky ballad. I've been grooving like a madman to this one for months, so here it goes:
Dino D'Santiago - Sofia (Branko Remix)
My favourite cut from Enchufada na Zona Vol 2, second edition of the Portugese label's flagship compilations. Branko, the label head and remixer on this irresistible post-Funana tune, is the lead producer and DJ behind the Buraka Som Sistema experience, and has proven times again that his Lisbon-based venture goes beyond the Kuduro sound he helped introducing to the World. This tune in particular, pushes Dino D'Santiago, the up and coming voice of Luso-African bass, responsible for gorgeous tunes like Os Funana (video below), into darker corners outside of his usual Kizomba-infused territory. Just dance already!
G-Markus - M'bala edit
Insane bootleg from an unidentified killer Afrobeat tune, originally available on vinyl only, and recently re-released on the G man's bandcamp for the sole purpose of supporting community bail funds and BLM related groups – we dig the purpose of this digital cut, and the track itself, bringing garage house & disco energy with a Dibango-esque touch!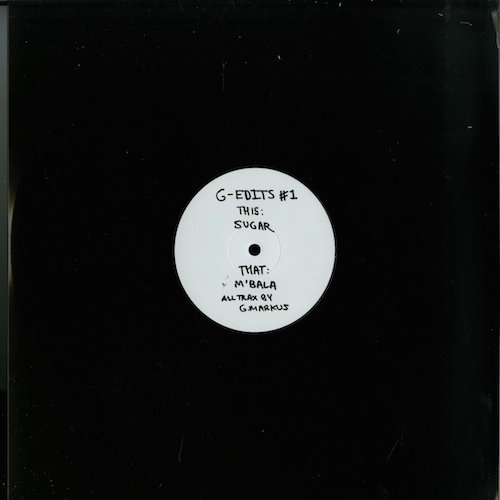 Digital Afrika – Mozambique
Gorgeous, deep, Afro-House by Australian duo Digital Afrika.
They made a name for themselves by smartly playing live percussion in their sets, which often take a surprisingly lively turn with elements of Congolese Rumba and Soukous, and many more West African beats.
Watch the pair having a blast in a live set:
Prince of Queens - Winter Islander
Tripped-out techno with syncopated tropical beats!
Prince of Queens is the electronic alias of Felipe Quiroz, a very talented artist contributing to several New York outlets aiming at fueling the city's Colombian and greater Caribbean diaspora with fresh experiments: Combo Chimbita and MAKU Sounsystem are among the best examples – dive into the below video from MAKU's Culebra Coral for a colourful and reptilian trip!
Keleketla! - Papua Merdeka
Keleketla! is a brand new project by legendary duo Coldcut, the visionary founders of essential label Ninja Tunes. Featuring an insane line-up of stellar artists from London to L.A., Johannesburg to Lagos and beyond, the self-titled album is one of the (rare) best things to happen in 2020!
Papua Merdeka is a deep Afrobeat-driven call to freedom and independence with words from West Papua activist Benny Wenda, and featuring non-other than the late Tony Allen on the drums.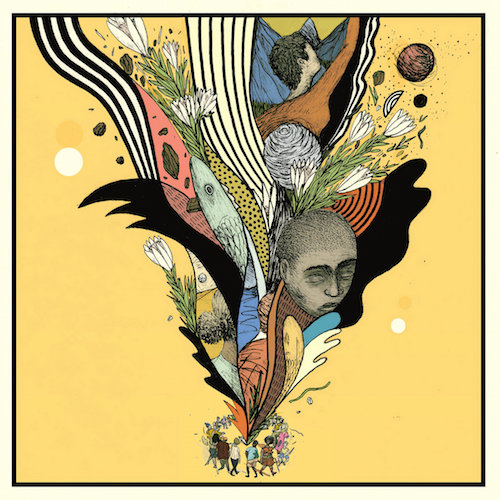 Lola's Dice - Milqui
Amsterdam's finest psychedelic tropical band Lola's Dice delivers a fuzzy and mental dubbed-out Latin Funk bomb!
Courtesy of Brooklyn's Names You Can Trust, a label I've been fondly following since I first heard their 10" issue of Ticklah's dub cut from Hector Lavoe's anthem, El Día de Suerte.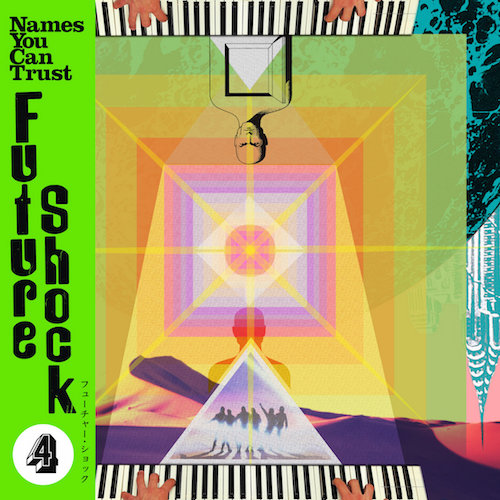 Don Plok Feat Jarki - Puro Extracto
Pure extract from NYP Records' excellent Global Riddims Vol 3, already flagged in our previous Round-Up.
Don Plok hails from Buenos Aires, and is part of the amazing galaxy of Argentinian artists revamping the Latin scene with global beats and Bass music elements.
His latest album release, Kambara Anga is a smooth travel highly influenced by South America's African roots.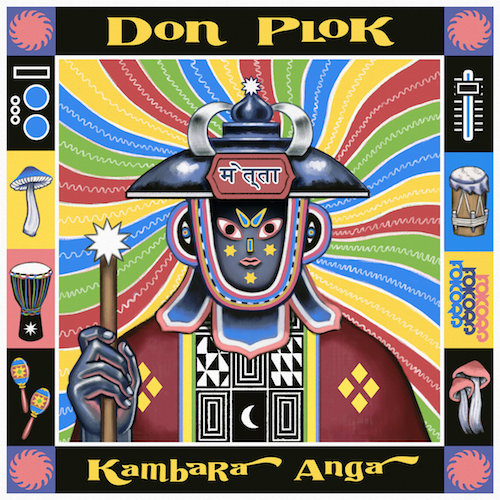 Minyo Crusaders - Tora Joe Ft Frente Cumbiero
The Japanese outlet (discussed on THIS Asymetrics article) hits us hard, this time powered up by Colombian super band Frente Cumbiero . Extracted from an EP recorded in Bogota, which looked like a super fun experience judging by the music video... Carnival-vibed monster tune!
Les Beaux Gosses - Alé
More carnival energy with this party tune from Martinique & Guadeloupe!
Les Beaux Gosses seems to be an evolving band where musicians rotate, lead by Patrick Marie Joseph of the Solibo Music label, which releases most of its albums and Carnival themed compilations on good old CDs.
Notorious among Francophone Caribbean musicians, Solibo pushes Zouk, Gwo-Ka, Biguine or Compas, and features legendary artists like Kassav or Jobby Valente. (Check out this compilation of their versatile productions).
If you dig the vibe, go listen to Solibo's hilarious tribute to the yellow vests movement by singer K-Pitol, soberly titled "Les Gilets Jaunes vont tout péter"; or the brilliant 2013 remake of Jobby Valente's 80s hit "J'aime les Bourgeois".
This wraps it up, trust you got sweaty enough - Stay safe & keep digging!