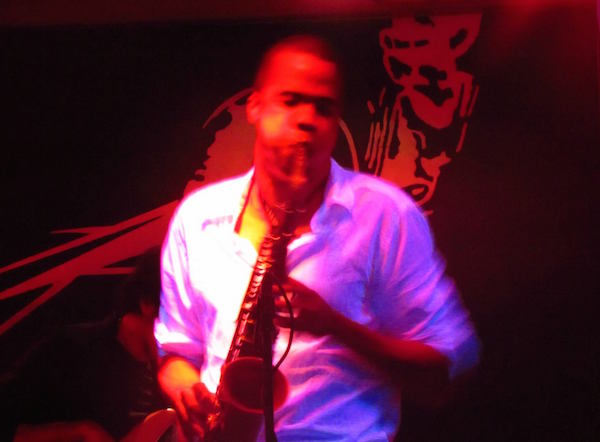 Direct links: Soundcloud / Youtube
A vinyl selection of Cuban influenced tunes from the African diaspora in the 1960's to 80's...
Echoes of Charanga, Pachanga, Guaguanco, Mambo, Rumba & much more... The radiance of Cuban music throughout Africa and the Caribbean left an incredible mosaic of sounds that still resonates today. This is a combo of some of my favorite tunes to dance to !
Put your headphones on and get sweaty...
Tracklist
1 - Le Grand Kalle, Manu Dibango, & Don Gonzalez – Africa Boogaloo
(Congo/ Cameroon / Cuba – 1971)
2 - L'Orchestre Bantou Jazz – Watchiwara
(Congo – 1962)
3 - El Gran Romancito y el Super Combo Curro – Honolulu
(Colombia – 1970)
4 - Eddie Palmieri – Mi Mambo Conga
(Puerto Rico / USA – 1966)
5 - Ry-Co Jazz – La Juventud
(Congo / Guadeloupe – early 1970's)
6 - Henri Guedon – Faut Pas Pousser
(Martinique / France – 1980)
7 - Typical Combo – Piensalo Bien
(Guadeloupe - 1971)
8 - Jow Trigly y su Sexteto – La Pachanga
(Colombia – 1978)
9 - Amadou Balaké – Whiskey & Coca Cola
(Burkina Faso / USA – 1981)
10- Caribbean Sextet – Boss
(Haiti – 1980)
11 - Ibo Combo – Mateau
(Haiti – 1972)
If you're feeling the vibes and want more, check-out the "Africa Goes Latin" playlist on the Asymetrics Channel: