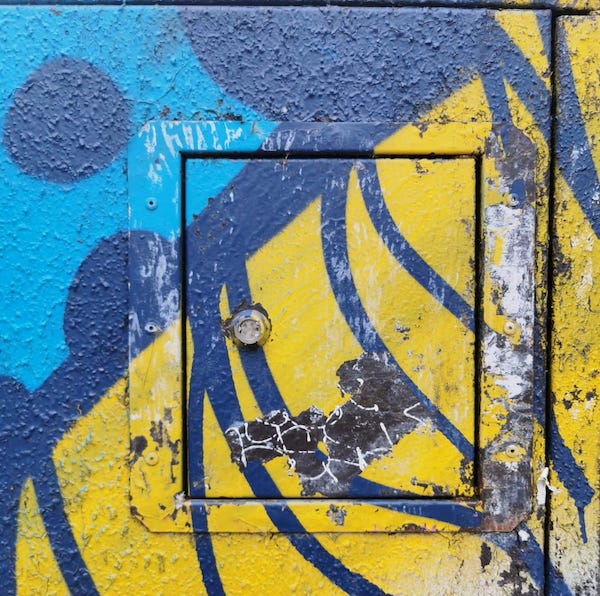 Direct Link to full Mixtape:Soundcloud
Special edition !
On a very short trip to Paris, I took the opportunity to catch up with the Asymetrics' own Lord Sandwich, who was stashing piles of records for me, and recorded this 8th round on a whim (with a bit of his help on the dub sirens).
I picked a bunch of killer represses, and a few more recent (or not) cuts, here goes:
Cornell Campbell – Jah Jah Mi Horn Yah (Dubplate Mix)
I couldn't find any full version of this "dubplate" cut on the interwebz, so this is the original 1973 tune. It's one of my all time favorite reggae tracks and I literally jumped off my chair when I heard this version with a twist, hot off the press courtesy of the good folks at Common Grounds International.
You'll just have to listen to the mixtape to hear it !
Orquesta Pacho Galán – Estambul
Wicked Latin Swing cover of the 1953 hit by the Four Lads, Estambul was recently unearthed by a Belgian label I'm particularly fond of: Radio Martiko - don't miss their catalog of reissues, these guys have a serious knack for beautiful and unique sounds !
Lito Barrientos y su orchestra - Cumbia en Do Meno
All time classic ! This 1966 cumbia bomb from Salvadorian musician Lito Barrientos had been on my wishlist for years... Ever cool Spanish imprint Vampisoul made it happen with a 45 repress.
Orquesta Akokán – un Tabaco para Elegua
A bit of deep contemporary Cuban grooves to take it easy !
Orquesta Akokan is a cross-generational band gathering talents from all over the island, who caught the attention of mighty US label Daptone. The band's self titled debut album, released in 2019, was the first Spanish language release by the label, and was recorded in Havana's legendary Areito studios, no less !
Jimmy Salcedo y Su Onda Tres – Moogambo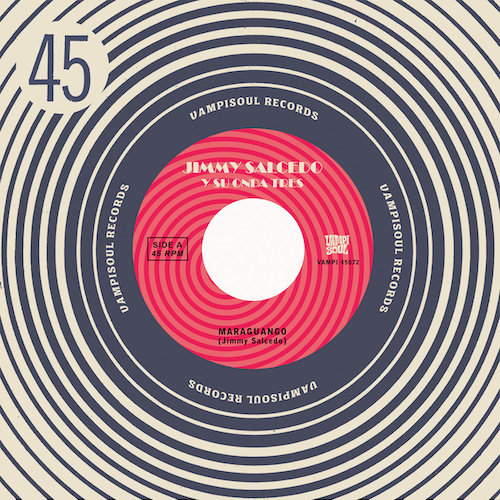 Another great repress by Vampisoul , this tripped-out 45 highlights the great talent of Colombian showman Jimmy Salcedo, who ran a TV show in the 1970's and 80s blending interviews and comedy sketches - check it !
Coisa Nossa – Procurando O Caminho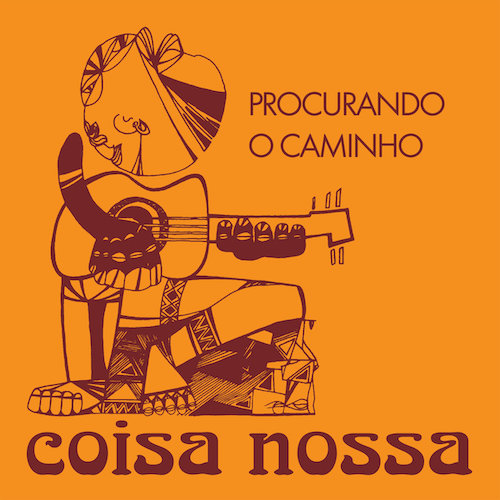 Also just repressed by Vampisoul (you guessed it, I quite like their releases), this rare funky Bossa cut features Salomé de Bahia, who went on to gain massive success in the early 2000s with her international House anthem Outro Lugar.
The Chosen Few – Collie Dub
1975 mad funky Reggae, Collie Stuff by the Chosen Few got a timely re-issue by Japanese crew Rock a Shaka - I found the Dub jubilatory and couldn't help throwing it out here !
Joe Gibbs and the Professionals – Six Foot Six (Prince Alla Dub)
Killer dub found on the flip of a Prince Alla repress !
Junior Murvin – Give me Your Love
The sweet sweet voice of Junior Murvin, extracted from a recent compilation, tribute to one of Jamaica's most creative and versatile producer: Clive Hunt.
Sippy – Creation
Gorgeous, deep Trinidad Soca rocker ! I owe this great addition to my collection to Matteo Fava, who put it on my radar in his excellent Asymetrics Mixtape.
A tropical dj favorite, original copies of this 12" used to be a highly prized item, but it was just repressed by (again) Common Grounds International and will be available again next month after 4 decades in obscurity !
Tohon Stan - Gotta
I got tipped on this one by Paris' heavyweight digger Armand de Preseau, who runs the Nubiphone and Nanga Boko reissue labels: fire funk from Benin !
François Nkotti – Loko La Mboa
...and speaking of Nanga Boko and Armand de Preseau, this mad Cameroonian psych tune is part of a great LP reissued a couple years ago - don't miss !
We just interviewed de Preseau, who not only runs two great imprints, but also has a mad flair for great grooves from all around the World. Expect more stories on the Asymetrics very soon...
Alonso Wilson de Briano – Amigo
Opening title of my favorite reissue this year, Amigo highlights the incredible versatily in Panamanian beats of Alonso Wilson de Briano's 1961 "Winsor Style & Calypso Impression".
If you haven't read it yet, don't miss our interview with the Mokomizik team, passionate people behind this incredible repress !
Taiwan MC Feat Anouk Aïata – One Last Dance
One our friend Sticky Tai Tai's most praised tunes, produced by none other than Samity !
This one came out on 45 last year, and can also be found on Taiwan's latest album "Special Request" - grab it !
This wraps it up for now ! Want the full experience? Listen to the mixtape:
Stay Tuned !