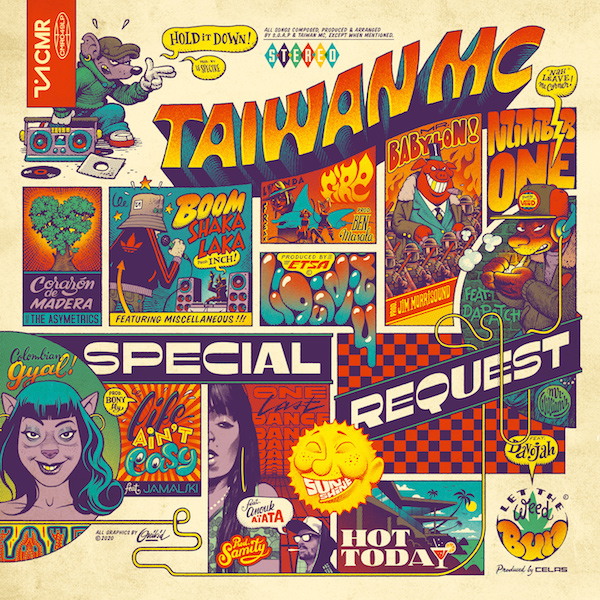 Out on October 16th, the French MC's new output is a sheer treat to our ears.
Long time followers of the man called Sticky Tai Tai are in for wicked surprises, and those just discovering the artist are in for a total delight!
As you may have guessed by my hyperbolic words, I am part of the former and cannot stress enough how dazzled I am by the MC's versatility on this new record…
After a promising first prowess on "Cool & Deadly" (2016), and a number of killer releases (Heavy This Year, Diskodub, Nah Leave Me Corner, among others) which all showcased Taiwan's unique touch and chemistry, Special Request 's sound palette highlights an insatiable taste for sonic explorations: a big dose of Reggae with a splash of Dancehall, a dash of Dub of course, and a myriad of daring allusions to contemporary Hip-Hop, Funk, Reguetón, Dubstep & other global beats!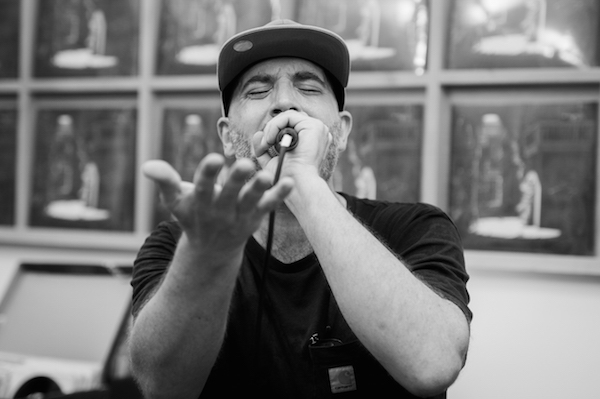 Surrounded by talented producers like Jim Morrisound (on Mr. Babylon, already chronicled in THIS Asymetrics article), Von D, Bony Fly, The Asymetrics (yup!) among many, and backed by his partner in crime S.O.A.P. for the arrangements & mixing, Taiwan MC also produced several of the album's most memorable riddims (Hot Today, Sunshine, Number One). Did we already mention multi-talented?
Hot Today- riddim by Taiwan MC
The featurings are equally impressive: old-school Raggamuffin heads will be amazed with NYC legend and veteran Jamalski's homage to Rub a Dub (Life Ain't Easy), fans will recognize Paloma Pradal's gorgeous lyrical style (Colombian Gyal), the funky touch of Miscellanous (Boomshakalaka) and connoisseurs of the French scene should dig the incursions by Davojah (Let The Weed Bun), or Dapatch on Nah Leave Me Corner Pt2. And speaking of that bomb of a tune, dubbed-out by the mighty Von D, this new cut features non-other than London's own Mr Williamz.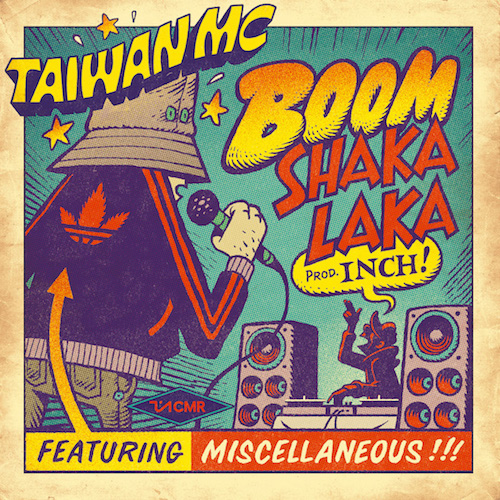 On several tracks, our man also demonstrates a clear love for Latin America, where he can count on a cult following since his hit Catalina (2016) dropped a bomb on dances from Buenos Aires to Mexico DC (and everywhere in between): for one of the album's guaranteed hits, "Fire", he called onto one of Colombia's rising stars of Reguetón, Landa Freak, for pure dancefloor mayhem where Moombahton meets synth-Funk, orchestrated by the Asymetrics' very own Ben Masala !
The already classic Colombian Gyal (with Paloma Pradal) is another sweat-inducing bomb, and Corazon de Madera is a splendid tune that will surely touch the heart of many in the region and beyond.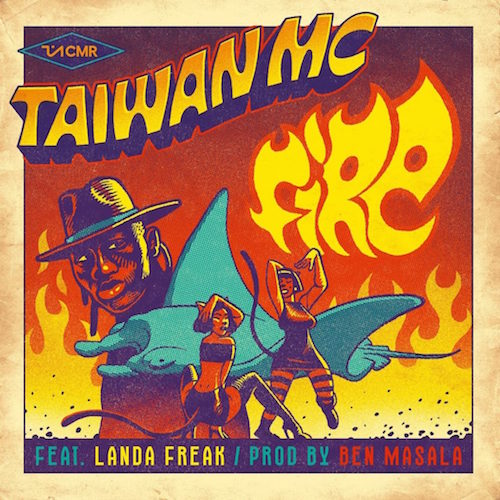 Danger is around the corner with future anthem Number One, one of this author's top picks, with its treacherous smooth intro, which leaves way to a technoïd dancehall beat...
Also remarkable is the excursion into Roger Troutman territory in Sunshine, a lover's ballad with the wickedest funky synthetizer, featuring S.O.A.P having a blast with a talk box!
The album closes with Taiwan's classic One Last Dance, composed by cutting-edge producer Samity and featuring Anouk Aiata's beautiful vocals. Vinyl diggers and collectors tip: this one was cut to a limited series of 45's last year.
Special Request is available in MP3/Streaming on all the usual platforms, and the beautiful vinyl with cover from artist Julien Loïs AKA Ouikid can be ordered HERE.