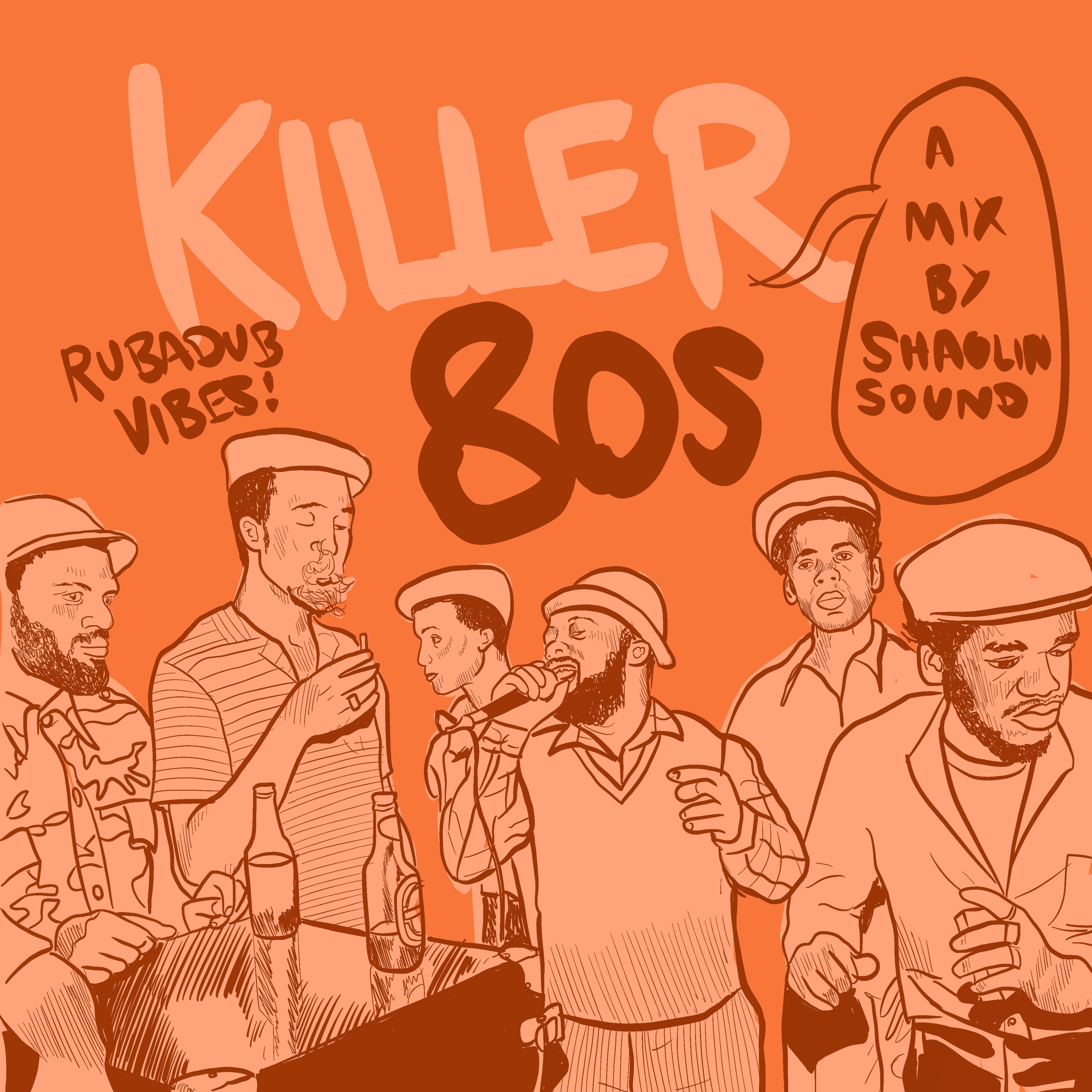 Artwork by Daniel Tuffs
Direct Link: Soundcloud
After smashing it with the "Special Discs" edition last month, selector Daniel Tuffs aka Chief Rockas from Shaolin Sound is back with another supreme mixtape, he graced us with an exclusive artwork as well, that he drew for the occasion... Absolute madness a gwaan !
A word from Daniel :
Shaolin Sound - Killer 80s
"Here is a killer selection of exciting and interesting 80s Rubadub from the era that started fusing digi synth sounds with live instrumentation! The beginning of the evolution of Reggae music into what King Jammys took the limelight..."
Special Request to the 80's digital reggae lovers !
Tracklist :
Ken Mapson - Pollution
Assab - If That Was You
Horace Andy - Strange Things
Tannoi - Worries & Troubles
Al Campbell - Monkey Sample
Gilly Buchanan - Me No Mix
Freddy Roy - Loud & Clear
Tony Tuff - What A Ting
Black Uhuru - Married Life
Carlton Rose - Turn It Up
Salem Foundation - Turbo Reggae
Cornastone - In This Town
Freddie McGregor & Dennis Brown - Raggamuffin
Mikie Marshall - Whole Town On Fire
Progress - Working Time
Lionel Barrett - Rasta Cowboy
Jughead - Joyce Gone
Cultural Roots - Run Around Lover
George Nooks - One Tie Bad Boy
Icho Candy - Cool Down Sufferer
Stewart Brothers - Coo Deh
Ruddy Thomas - Curfew
Mikey Dread - Paradise
Tyrone Downie - Chatti Chatti
Sugar Minott - Come Again
Black Uhuru - Rich & Switch
Ludwick Smith - Big Dance
SUS Band - Mr DJ
The Radics - Rum Tree
Junior Delgado - Hipo
Iqulah Tafari - Informer
Vic Webster & Mystic - Take Rap Dub
Ashanti Waugh - Gimme Di Love
Michael Rose - Demonstration
Natural Ites - What About The Africans
Carlton & The Shoes - Society
Half Pint - Officer
Stay Tuned !