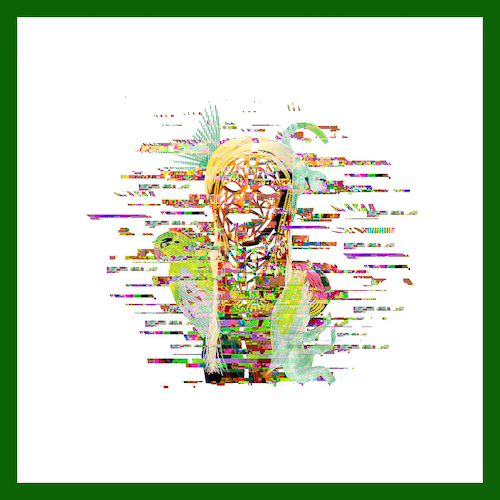 Shocked by the ongoing war in Ukraine, Lil Obeah got together a whole heap of wicked militant songs protesting wars and advocating Peace - listen !
Tracklists:
No war mixtape:
Sun Ra - Nuclear War\
King Tubby – War\
Neyssatou & Likkle Mai – War\
Linton Kwesi Johnson - Cold War Dub\
Miss Red – War\
Dubokaj & Lee "Scratch" Perry - Cover Me\
Mala - Anti War Dub\
Dub Gabriel - My Gun (ft. Warrior Queen & Dr. Israel)\
Lil Obeah Meets Transglobal Underground – Children\
Soom T – Bomb Our Yard\
Izrael - War Dub\
Anika - Masters of War Dub\
Mad Professor - Declaration Of War\
Dennis Brown - Stop The Fussing & The Fighting\
The Bug – War Medley (ft. Nazamba/ Flowdan/ Warrior Queen)\
East Man - War (ft. Irah)\
Quantic - Make Dub Not War\
Transglobal Underground – Doomsday\
Sinead O'Connor – War\
Pinch & Dutty - War Dub\
Dub Colossus - Game of Drones\
Culture - Armagiddion War\
Tony Tuff - War Is Not The Answer\
Culture City - War Time Dub (ft. Lil Ugly Maine)\
Wailing Souls – War\
Max Romeo - War Ina Babylon\
The Wailers - War Dub\
Prince Far I - Stop The War\
U Roy - No More War\
Mutabaruka - War A Gwaan Dung Deh\
Mark Stewart & Lee Scratch Perry - Gang War\
The Heavymanners meets Scientist - Declaration Of War Dub\
Horace Andy - Rumors Of War\
O.B.F. - Ina This Ya Time (ft. Charlie P, Irah & Killa P)
/
Peace Mixtape
Count Ossie & The Mystic Revelation of Rastafari - Selam nna Wadada (Peace & Love)\
Bob Andy & Marcia Griffiths - Peace in Your Mind\
King Tubby – Peace\
Terranova & Ari Up - No Peace\
The Archives - Peace Go With You, Brother (As-Salaam-Alaikum) (ft. Puma Ptah)\
Hempress Sativa - No Peace\
Bob Sinclair + Sly & Robbie - Peace Song\
Jain - So Peaceful\
Tapper Zukie - Peace & Love\
Winston McAnuff - Peace\
Jacob Miller - Peace Treaty\
Sugar Minott - Peace Treaty Style\
Bad Brains - Peace Be Unto Thee\
Yabby You – Peace\
Dubmatix - Peace & Love (ft. Linval Thompson)\
Creation Rebel - No Peace\
The Gladiators – Peace\
Mighty Maytones - When Will Peace Be\
African Head Charge - Peace and Happiness\
Brother Culture - Isis (Peace Is Love)\
Steel Pulse - No Justice No Peace\
Twinkle Brothers - Dubbing for Peace\
Patrice - Dove of Peace\
Johnny Clarke - Peace and Love In The Ghetto\
Origin One - World Peace (ft. Tenor Youthman)\
Ras G - Love And Peace
Lil Obeah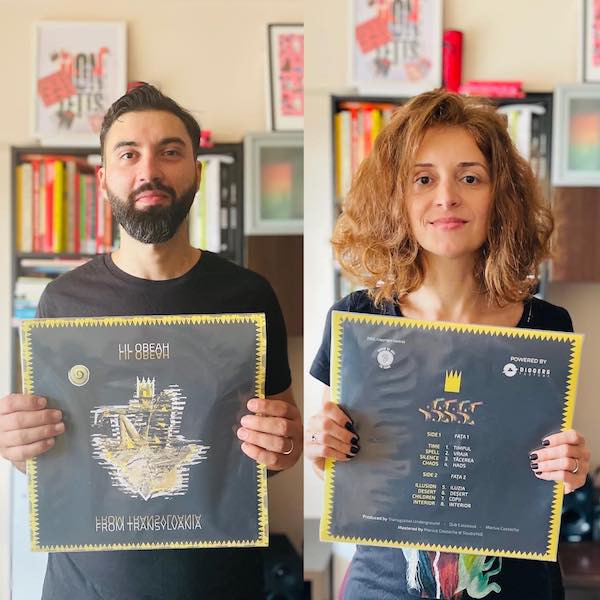 Andrei Bucureci – Lil Obeah is a curator, musicologist, art director and entrepreneur with over 10 years of experience in radio, music and art. His portfolio includes various projects such as Tunes in our heads, Abator Industries, Crowd Control, Creionetica, Black Rhino Music, Black Rhino Radio and A4Activism. Bucureci has been a collaborator of Radio Guerrilla, Electronic Beats by Telekom, Metropotam and is a graduate of architecture, art and design. Andrei recently launched his solo debut album From Transylvania, this time under his latest moniker Lil Obeah.
Peace & Love !