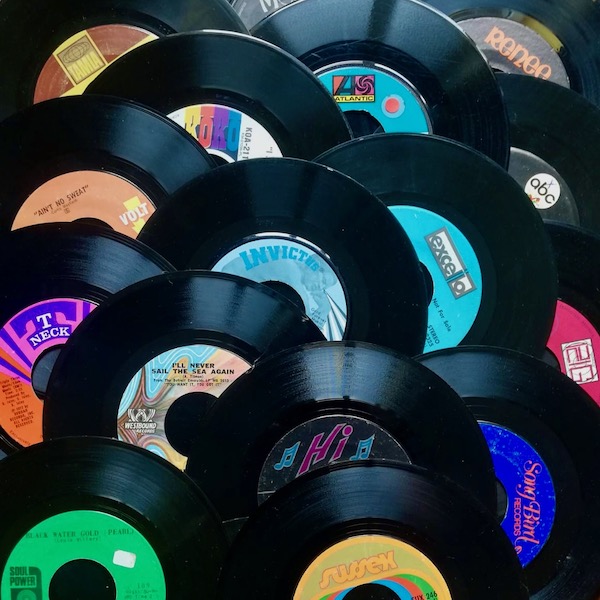 While the Asymetrics team was taking it easy in the scorching sun, the mixtapes kept flooding our Soundcloud !
Here's what kept our lazy days real nice in the past weeks:
XOGN - Flea Market Gems (Part 1)
Brussels friend XOGN set himself a summer residency with Radio Bruzz, every other sunday until the end of August, and the first 3 episodes will be devoted to a batch of Soul gems he just dug up at a flea market, all on 45s !

He was kind enough to share with the Asymetrics for the replay on Soundcloud... enjoy the nuggets and stay tuned for more !
Lord Sandwich - Traveling Dub
Our resident Reggae addict cooked up a smooth Dub selection, 100% vinyl, crafted for your holiday travels !
Andi Rietschel - A Midsummer Mixtape
Last but not least, our friend and Ambassador for the Leipzig Tribe of Peace Andi graced us with a summer selection. As always, the tape came with a few words:
There is no way to peace, peace is the way. More weapons do not create peace. More hatred does not create peace.
May we wake up, may we all leave the path of escalation.... May we live in peace, love, health, consciousness, gratitude, centeredness and compassion.
May peace be on earth, in Ukraine, in Russia, in Yemen, in Syria, Rohingya, Ethiopia, Mali, between Palestine and Israel, be in us, around us....
May we and all others also be able to look each other / each other in the eyes and embrace again....
Andi Rietschel.
Enjoy the vibes, and watch-out for many more mixes to come...
Stay Fresh, and Keep yourself hydrated !