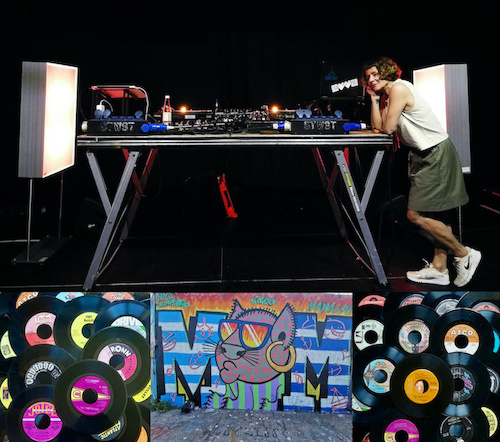 The Asymetrics team extended the offtime but we made sure the grooves kept going on our Soundcloud !
Here's what we kicked it with in the past couple weeks:
Asymetrics Mixtape #32: Evva - In the Mix
A top DJ from Austria, we'd been listening to Evva's monthly mixtapes for a while and were stoked when she agreed to cook one for us (and more... watch this space).
This 32nd edition of the Asymetrics mixtapes is pure laidback bliss, put your headphones on and chill !
Malong - Soul Rumba
Our resident tropicalist put together a few soulful Descargas and funky Mambos from his recent digs in the Panamanian heat, put on your dancing shoes !
XOGN - Flea Market Gems parts 2 & 3
Continuing with his summer special series for Radio Bruzz, Brussels legend XOGN delivers more killer Funk & Soul from a batch he dug up at a flea market a few weeks back - this is quality stuff, check it !
Hope you recharged these past few weeks... we certainly have, so stay tuned for plenty good vibes in the coming weeks...
Stay fresh, and keep digging !