Asymetrics Free Download #1 !
Just as Taiwan MC released a trippy music video for his song "Let The Weed Bun", Skwig sent us this bootleg he made a while back, messing around with some acapellas and jungle beats !
He matched the classic 90s jungle Omni Trio & Foul Play track « Renegade Snares VIP Mix » with the herbal dancehall vibes of Taiwan Mc's new release : « Let The Weed Bun » feat Davojah, and the result is weirdly addictive !
You can download the track in .wav or mp3 below !
Taiwan MC ft Davojah "Let The Weed Bun" :
Omni Trio & Foul Play "Renegade Snares" :
A word about Skwig :
"Hailing from the Parisian bass music undergound, classically-trained musician, DJ, and accomplished sound engineer, Skwig is what you may call a jack of all trades.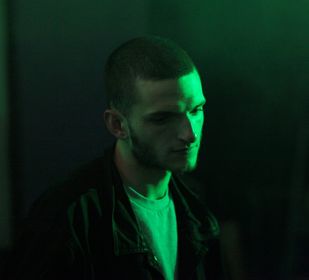 Within his solo project with releases on Egregore Collective, Noizion Records and Le French Work, Skwig explores the many facets of bass music and the Hardcore Continuum, be it Dubstep, Grime, Footwork, Club Music or Jungle — styles that inspired his "Kindred EP" on Egregore as well as his first UK incursion: a contribution to Repertoire's compilation "Streelight Vol. 1".
Skwig is also found tweaking knobs within Vernacular Orchestra, a live electronics act which has been smashing Parisian clubs since 2013 before evolving into Vernacular Records, a collective project and label pushing the envelope of modern Rave, Techno and Electro.