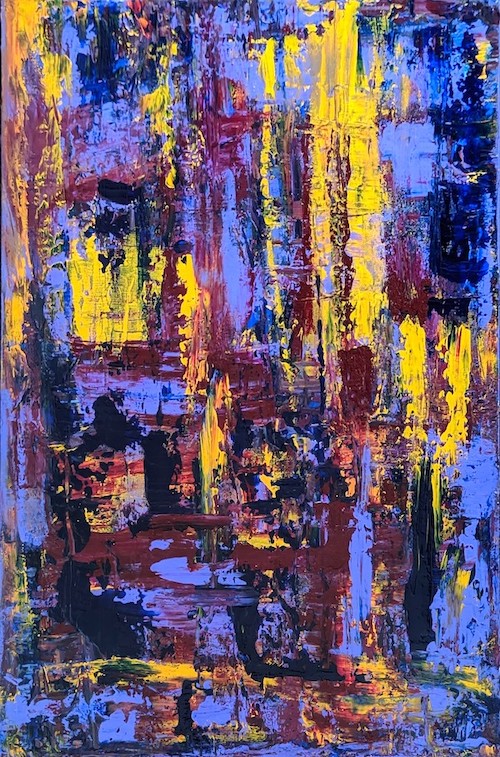 " O Cortiço " - Artwork by Aya (@cosmic.aya)
A poetic and multicultural construction, union of ethnic and medicine music, exploring African music, percussive sounds, with influences from Jazz, Brazilian beats, Cumbia and Latin Music, "Abrigo das Palavras, Manifesto da Alma" is a musical panorama in traditions and perceptions, a mixtape of unification.... Enjoy the Journey !
Tracklist
Danit - Guacamayo // Dekel Terry ft Magic Vibes  
Quantic & Nidia Gongora - Adios Chacon (Metabbana Edit)
Ayrarat - Jack Essek
Ginga - Dr Parnassus
Jaguar - Leonhart
Orbital -  Plurpura Records
Globall - Jakaré
Geraldo Vandré - Pra Não Dizer que não Falei das Flores // Sala 60 Psychedelia edit 
Barbarella - Der Räuber Und Der Prinz
Reyneke - Baba Yetu 
Wanduta - Djomaya 
Landhouse (Apaj Remix) - Flowers for Sad Fairy
Jakayen - õrik
zenHabittat - Markyno (Mujia & Tajo edit)
Bakean - Safran
Perota Chingo - Meia Vuelya (Urucum Edit)
Los Mirlos - Sonido Amazônico // Da Iguana
Ali Farka Touré - Soko Yhika ( Karma remix)
Tekoporã - Iru
Alceu Valença - Pra Embalar Você ( ElPecheedit )
Karmakind - Samra Samra
Adounia - Sabo Edit
Seu Jueramar
Missip Mud - Black Bloof & The Chocolate Pickles // Yassin Hazim 
Rokia Traoré - Tuti Tuti // Dandara
Rasar - Nae Mambi
Charles Aznavour - La Bohème (Achraf Kallel Remix)
Lev Tatarov - Shivaya
Manish Vyas - Shanti Mantra // Sangeet Trance Edit
Nina Simone - My Mans Gone Now // Bona Fide Edit
Ratinal Culture - Tima Maia // Salvador Araguaya Edit 
Judith Van Waterkant & Hernab T. - Baltique
Milton Nascimento - Caxangá // Yule Edit
Antimpakt - Ignis
Taraf de Haidouks - Balint Boldizar
Rogê Além - Mais Além // Gerra G Remix 
Sala 60 Psychedelia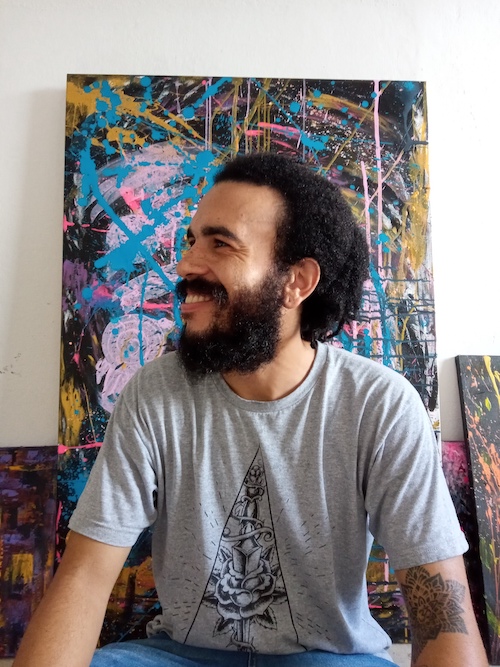 DJ and cultural producer, from Chapada Diamantina-Bahia, Brazil, Dalney Geovenazhi, blends musical research, ethnic and historical, urban and ancestral representations of determined people or places, assigning ideals of unification and understanding through medicine music (Chillout/Downtempo).
Their creations are based on their roots, with African music in its construction, and as an influence the psychedelia of the 60s/70s, with its movement of musical and politico-social immersion, the multiplicity of Brazilian music and its moisaic of origins, referring to their ancestral conscience and extolling their spiritual attributions.
Dalney also manages the collective Sistema de Chapada, devoted to visionary art and social awareness in the Bahia region.
Find out more, and follow Sala 60 Psychedelia on Instagram / Soundcloud