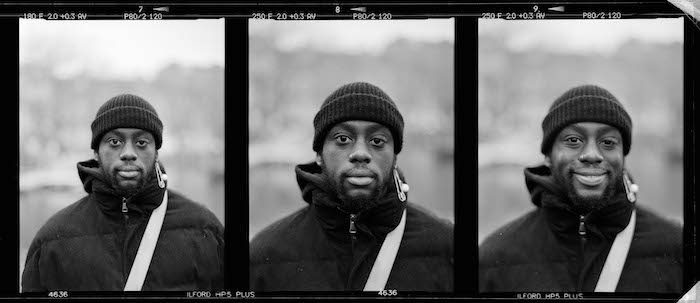 The Asymetrics Present: Jerrau
Considering its reputation as one of the world's most vibrant and dynamic capitals of electronic music, and the ferocious competition that inevitably comes with it, Amsterdam has birthed countless household names and continues to do that to this day. As a treat for the month, we got to sit down with one of Amsterdam's most exciting prospects in the city's DJ scene - Jerrau. 
Well known for his energizing and genre-defying style, the charismatic 25 year old - formerly known as JERRAUSAMA - has been steadily making a name for himself in the Netherlands and beyond, having played alongside renowned acts in various clubs and festivals including Paradiso, SPLASH and* Appelsap*. Whether it is some vicious trap basslines, uplifting house beats, footwork, breakbeats or anything in between, one thing is for sure: Jerrau always keeps the crowd on their toes. His unpredictability and versatility are precisely what stand out as one his most unique qualities as a DJ, always showcasing a different look while making sure the crowd gets the party they came for.
Currently signed to Bureau Punt, Jerrau shows no signs of slowing down anytime soon. We had the chance to chat with the artist at his studio in Amsterdam where we got to know him better as both an artist and a person. Besides his exclusive mix for the Asymetrics, we spoke about his rise in the scene, his ambitions for the future and some local insider tips on the best parties in Amsterdam, among many other topics. 
Make sure to keep on reading for the full interview!
TRACKLIST
 Byron the Aquarius - Smoke One For Huckaby
 Jarren - Antera
 Channel Tres - Take Your Time (feat. Tinashe)
 Dam-Funk - Feel
 Kolja Gerstenberg - Fall In Love
 Breach - New Horizons (feat Cinnaman)
 Larry Heard - Midnight Movement 
 Benedek - Street Level
 Funkineven - You
 Zopelar - Fire Pit
 Byron the Aquarius - Dr Robonik (feat MDMA)
 Zanzibar Chanel - Funky Joy
 Benedek - Cave
 Soichi Terada - Bamboo Fighter
 Vincent Floyd - Dawn Notes
 Clafrica - Submarine Patois
Interview
I want to start off by asking you about the mix you sent in. What was the creative process behind it?
Most of the time I try to make a mix built around one particular track that I'm into at that moment. The track in question this time was Dawn Notes by Vincent Floyd.
 Where did your journey as a DJ begin? 
I think me being a DJ was a natural thing to happen. Ever since I was little, I would listen to a lot of different music. I just loved sounds and I loved to share music. Most people didn't even like it when I came up to them with these underground hip-hop songs that I was into (laughs).
Then, in 2016, I moved to Rotterdam. I was 20 at the time and I was like "OK … what are you gonna do with your life?".  Suddenly, I was at this party one day and I heard the music they were playing and thought "Oh, the music I listen to kind of fits over here" - because, you know, up until that point my reference of club music had always been hip-hop and stuff. So, after that party, there was this after party and I asked to put on some music. There were about 5 or 6 people and every time I put on a song everyone was like "Yo, what is this? This is fire". So that was the moment it hit me: "maybe I should start DJing… if I can have this impact on 6 people maybe I could do the same with 600 or 6000 people".
So that's pretty much how it started. I bought a DDJ-400 and I took some lessons from my uncle who's a DJ at weddings and stuff. Then, a few months in, I thought to myself "I'm ready for the club!" but then I realized "OK, I'm new to this, I don't know anyone, no one's gonna book me, so I'm starting my own event". So I did. I organized my own event, in Amsterdam, and I had my first show with my only fan (laughs). It was wild.
What was the event called?
Lettuce. This was 5 years ago, May 18th 2017. I don't know why but I'm really good with dates (laughs). 
How did you manage to make your own event?
That's a funny story. I made this group chat on Facebook where I wanted to share music that I was into. At first I thought no one was going to join but suddenly there were like 40, 50 people in the chat. Eventually people were like "Hey, there needs to be parties like these" and I said "Fuck it, let's go". We ended up organizing the party with a team of 3 people: two friends and another guy who was more into the club scene. He helped us a lot with getting a place and just doing business in general because the 3 of us, we knew nothing, absolutely nothing. It was really genuine, we just wanted to party with good music - that's it. We didn't think about "Oh, we need to play this,
the tickets should cost that, and people need to buy drinks at the bar". We just wanted to have a good time. So yeah, that was the starting point. After that, shit just took off. It was a cool journey and we learned a lot.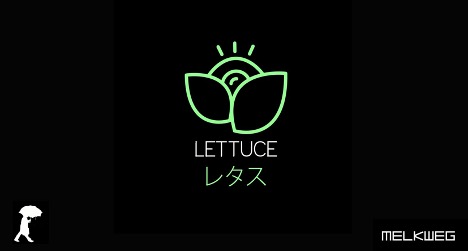 "I'm staying true to myself and I have my own freedom. I like having the freedom to express myself."
Who were your main influences when you were just starting out?
I think Sam Gellaitry and Lunice.
We spoke earlier about you not wanting to limit yourself as a DJ. Can you expand on that?
Yeah, I think that's what makes it so fun, like, today I want to play this, tomorrow I want to play that. I just made a mix for this other blog and one of the guys said he really liked the mix and was curious about the trajectory I took because it's always a surprise. That's what I want to do, I want to surprise you. I want people to know that if you book me, you never know what I'm going to play but you know that I always deliver. And that's what I want to do with DJing, I don't want to limit myself. 
Some DJs prefer to stick to one style, which makes it easier for them to fit in a specific scene whereas you can fit anywhere. Is that challenging? 
In general, yes. It is kind of harder because people just don't know what to expect and I can understand - if you organize a party you want to know what music is going to be playing and with me, it's always a surprise. That's why I want people to know: if you book me, you never know exactly what to expect but you know I will deliver regardless. It's a longer way ahead but I think it's going to be worth it because I'm staying true to myself and I have my own freedom. I like having the freedom to express myself.
"(…) I want people to know: if you book me, you never know exactly what to expect but you know I will deliver regardless"
What are your thoughts on the local music scene?
At first I thought everything was the same. I don't want to bash my peers or anything, I just felt that a lot of things were not that exciting for me personally. Like I was telling you, I play a lot of genre-fluid stuff and that, for me, is exciting. But it wasn't always there in the scene, at least in the scene that I knew. 
Then, as I progressed, I met a lot of different people and I started realizing "Oh shit, there is a lot of interesting stuff happening". So, yeah, in the Netherlands there are interesting places and things happening, it's just not that well-known so you need to find those people and those communities. I'm glad it's progressing and I hope I can be a part of the community and inspire other people. 
Do you feel like that's your role almost? To be part of those who are shaking things up? 
I think so, yeah. You know, the fact that I'm a black DJ who's not only playing hip-hop or afro is also saying: "Hey, you can do anything". Like we were saying earlier, electronic music is not just "white people music". Techno came from Detroit, House from Chicago - it came from black people. Like people around me keep telling me: it's really important for me as a young black man to be doing what I do.
You mentioned that the longer you've been in the scene, the more you've gotten to meet more like-minded people. Are there currently any local DJs/artists that you're into?
I got a whole list (laughs). I like a lot of people, for real. There's ALL1NE, he's like a big brother to me and he's someone who has influenced me a lot. The whole roster of Bureau Punt - like literally every DJ on the roster is sick in their own way. You have this friend of mine, Jelee, he's a sick beat maker as well… oh, Cinnaman! Cinnaman's my guy, and Carista too. I'll probably forget a lot of people but really, there are so many people on this journey … it's crazy.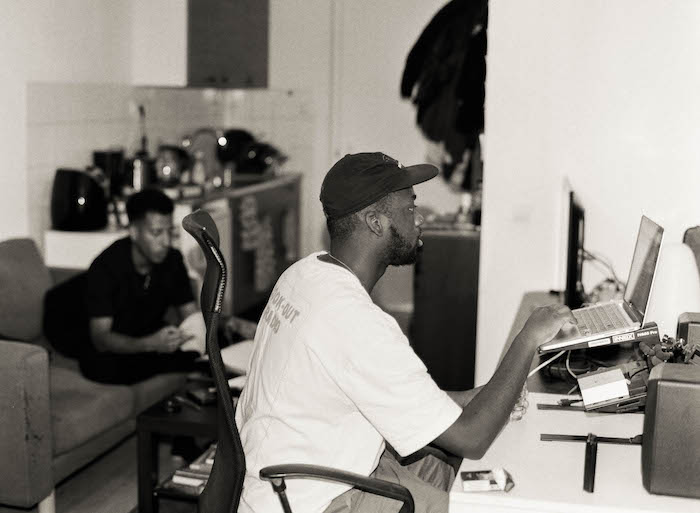 "(…) electronic music is not just "white people music". Techno came from Detroit, House from Chicago - it came from black people"
When did you realize that you could make a career out of this? Or that you wanted to?
Right away (laughs). I was just like "I want to do this shit". I had confidence in my taste in music and, of course, you need to work hard but it's also a matter of time.
What were some important stepping stones in your career?
I think Lettuce - my first event, that's where we started to create a little buzz. Then, there was also this contest at Paradiso - a DJ contest. You had to send in a mixtape and if you won you got a spot in the line up - and I actually won. This was literally one year after my first DJ lesson. So, on March 14th 2018, I heard that I won the contest and I remember I started crying of joy. 2018 was really crazy: I won that contest, a week after I got a call for my first festival - I ended up having 3 festivals, SPLASH, Applesap and Solar - and to close off the year, I was a support act for Sam Gellaitry. Everything really came full circle that year.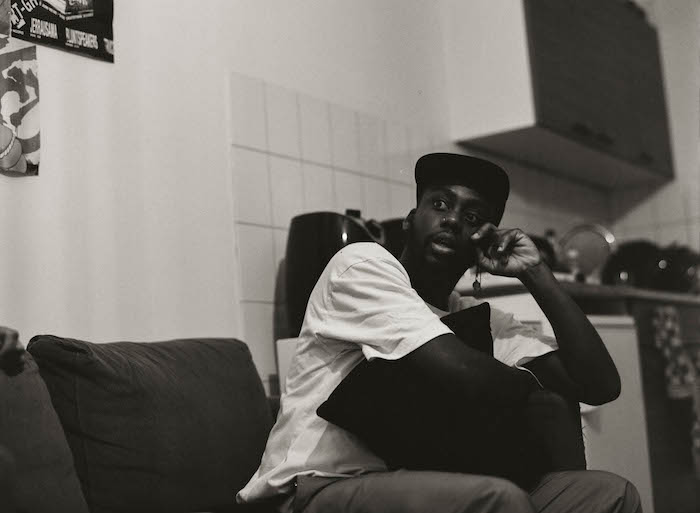 "I think me being a DJ was a natural thing to happen"
I guess getting signed to your agency was also a pretty big deal, right? 
Yeah, it's quite funny actually. For a few months, I didn't know which way I wanted to go and then, one night, I had sort of a mental breakdown and my friend Lisa – who's my manager now - texted me like "Hey, how's it going?". I told her "Yeah … not great, I don't know what to do … please, do you wanna be my manager?". She was like "Yeah sure, but first I need to finish school" (laughs). So, actually, I'm also the first artist that she's managed. We're on this journey together and I really cannot imagine working with anyone else. I'm really blessed. So, yeah, that's how she and I started - early 2019 - and that was around the same time I signed to the agency, Bureau Punt. It was the start of a new beginning, a new chapter. I felt like I was starting over but, in a good way. 
How did Covid disrupt your livelihood as a DJ?
I'll say this: Covid is the worst thing that can happen but, timing wise, it couldn't have come at a better time for me.
How so?
Because I was kind of making a transition as a DJ. I was figuring out what kind of DJ I am and how I wanted to present myself. I was also getting to know where the music I played came from, getting to know its history. I didn't have any club shows because of Covid so I had a lot of time to just explore, explore, explore. What I did do during the pandemic was a lot of radio shows and I always use those to experiment, to see how far I can go. It's fun. I also met a lot of people because of these shows and my network grew exponentially, it's crazy. 
We can edit this out (laughs), but aside from radio shows you also played at underground raves, right?
That's culture! What happened was, in the second year of Covid people were done with it so the parties just came up again. That's where my network comes in. People ask me "Do you want to DJ at this party?" and then they organize it really well actually - some parties even have Covid tests at the door, just to be safe. Because we don't want to catch Covid of course, we just want to party - that's all. I think illegal parties were also really important in teaching me how to build a community and, at these parties, I feel that you can go further in musically, do crazier stuff musically. 
What advice can you give to other up and coming DJs?
Have fun, just have fun. The most cliche answer (laughs). But really, have fun, get to know what your taste in music is and just try to expand on it. Don't be scared to ask other DJs for advice; experiment; and practice. Practice, practice, practice. Search for music, blogs and just be yourself as well. Don't be pretentious, don't act like someone you're not. People see right through that and even for yourself, that's just not good for you. Just be yourself and have fun, enjoy the ride. 
What do you envision for your future?
It might sound corny but, just being happy man. Being happy with what I'm doing, I hope to still love what I do and, of course, I want to make a living out of this but that will all come. I just want to share, inspire people, maybe open a DJ school and I also want to travel a lot but, most of all, I just want to be happy with what I'm doing. I hope I can do this for another 30, 40, 50 years. 
"Of course, you need to adapt to the crowd, but I think it's so important to stay true to yourself and to introduce the crowd to new stuff"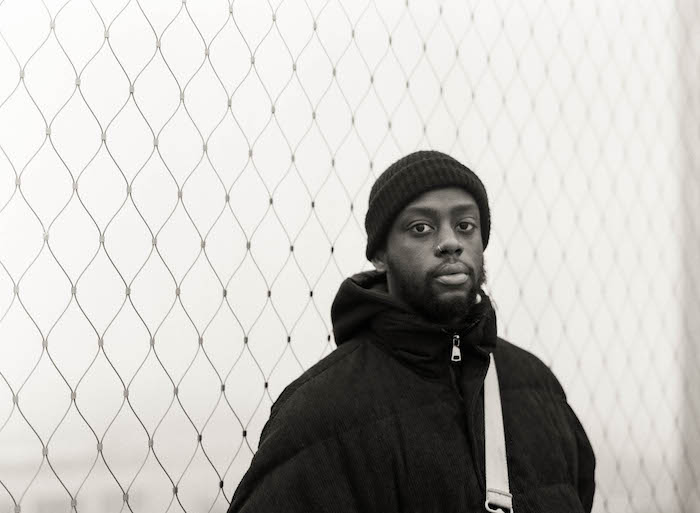 What's the worst experience you've had while performing?
Starting out with a room of 200 people and 10 minutes later the room is empty (laughs). They asked me to DJ at this commercial club and I don't really play commercial music but they told me they were rebranding and that my sound was what they needed. I'm like "OK, lets try it". But even when I was preparing for the set, it felt off, like this is not me. Even what I thought was commercial was still too much for a commercial crowd. That's when I realized: you don't have to play everywhere and sometimes, it's just not the right moment for you to play. It was a learning experience but I also knew I was never gonna play there again (laughs). 
Do you think a DJ should play what the crowd wants to hear or should they play what they want to play?
As a DJ, I would say play what you want to hear. Of course, you need to adapt to the crowd, but I think it's so important to stay true to yourself and to introduce the crowd to new stuff. You know, before, in New York, whenever there was a new Jay-Z record or something, only a few DJs had it so everybody went to those DJs to hear it. They were in a position where they could play what they liked and people would come for them – the DJ. I think that's the point I'm trying to make: you want people to be there for you. So, to answer the question, I think a DJ should play 70% of what they want and 30% for the crowd. You want to make people dance but, on your terms - you feel me? (laughs)
Who are your top 5 DJs at the moment? 
Can we do top 10? (laughs) Cinnaman, ALL1NE, Nala Brown, Lyzza, AliA - she's maybe my favorite DJ, she plays exactly what I want to hear - Carista, Sekan - people need to check out Sekan, EYCEE - favorite club DJ, and Sandor Dayala.
Which artists should we keep an eye on in 2022?
Jelee, LAZA, Sam Gellaitry and I'm also hoping for a 3rd TNGHT album this year. 
Insane mixing but OK tracklist or insane tracklist but OK mixing?
Insane tracklist of course (laughs). I was talking about this with my friend the other day: of course mixing is important, but only up to a certain point. Mixing is fun and if you get a good mix you can enhance the impact of a track but I think track selection is the most important thing. 
If you could only play music from one genre, what would it be?
Trap.
If you could only eat food from one cuisine, what would it be?
Japanese.
What is a place that you're dying to travel to? 
I've already been to Tokyo, that's the place I was dying to go to ever since I was little, but I also want to go to New Zealand, Melbourne (Australia), South Korea, South Africa, Ghana, my home country Suriname, Brazil … and Lisbon (Portugal) as well. 
Best places to party in Amsterdam?
Illegal parties (laughs). When it comes to clubs, I'd say Radio Radio and Garage Noord, but I'm curious about how everything's going to be when things reopen.