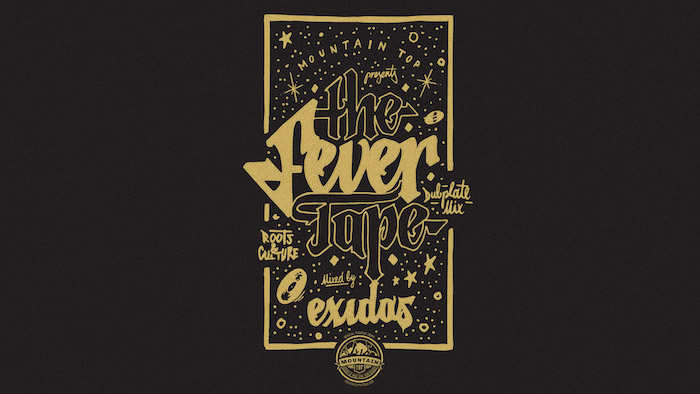 Direct Links to Mixtape: Soundcloud / Youtube
Scorching hot duplate mix by the versatile DJ Exidas, graphic designer, beatmaker, and driving force behind the Mountain Top Soundsystem, Wubdise and Eshtrella Solitaria projects...
Run Di Riddim !
INTERVIEW
Favorite record to start a DJ set ?
Slow and epic always ;) These days it's "Sugahspank - Motherless Child (Mountain Top Blueprint Dubplate)"
Who is Exidas / Wubdise / Mountain Top ? Can you present yourself, your work and different aliases ?

*I got my name Exidas from writing Graffiti when i was younger. In the late 90s i co-founded a Mixed Media Artist Collective / DJ Crew called ROTAUG, from where later my dancehall reggae soundsystem MOUNTAIN TOP HI POWA emerged together with SAKE. Mixing/remixing dubplates / selecting is my job, Sake is the MC of the sound.*
WUBDISE *is a remix project together with DJ KOMPACT (true-school hip hop producer from Vienna) where we deal mostly with ragga hip hop, everything in the intersection of Reggae and Rap. Our main goal: trying to find out, what would have happened if our favorite MCs would have dropped all those dope verses 30 years earlier in beautiful Kingston Town.*
*Under my other alias ESHTRELLA SOLITARIA i release downtempo, trippy headphone cinema stuff, however you wanna call it.*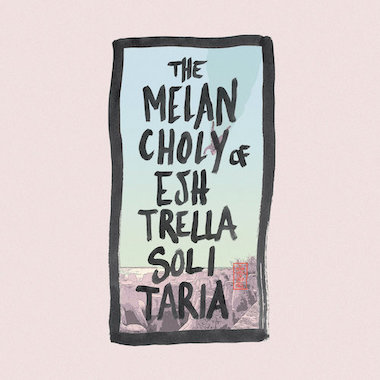 What kind of music did you listen at home when you were growing up ?
*The first years of my life i was basically raised in the VW-Tourbus of my fathers band, a cover-band that would play hippie stuff, protest songs, Dylan, Neil Young, Joplin and the likes… Growing up in the 80s in country side Europe, before the internet, there would be only pop stuff on the radio, it was hard to get information on underground stuff. But in 91, my life changed drastically when i first heard DE LA SOUL's RING RING RING on the radio, and around the same time my parents brought me a BOB MARLEY compilation with all the songs he recorded with LEE PERRY from a trip to Amsterdam… I started to dig and got lost in Hip Hop and Reggae. With the first money i made working while in school, i would go to Vienna to dig in record stores.*
Do you define yourself as a dj ? musician ? Other ?
I was just a vinyl collector until at some point a friend asked me to DJ at his garage party. From there it took off somehow. Later, especially when my sound Mountain Top started cutting dubplates, i got into remixing and production. Nowadays i also mix/master and remix dubplates for a lot of other soundsystems.
For how long have you been making music ?
My first DJ gig must have been around 98. Production started around 2010.
What was the first record you ever bought ?
DE LA SOUL - 3 FEET HIGH AND RISING
Do you also create your own artworks ? Cover designs ? How do you work the visual aspect ?
Yes, actually i run my own company for graphic design, my day job. Love to paint. Also doing artwork for other artists…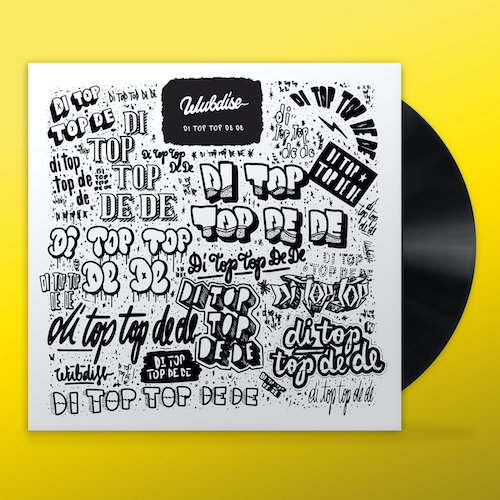 What is your studio set up / how do you produce your tracks / what is your work routine when it comes to recording or producing music ?
Laptop, Ableton, a pair of Beyerdynamics Headphones for the basic layout/mix. Then i take it either to the studio that i built with friends in Vienna, where we got perfect measured acoustics and all type of gear incl a 32 channel Allen&Heath analog mixing console, or to friends that have studios in my second home Athens/Greece, for the fine tuning/mastering.
What is your favorite record to play to a packed dance floor ? 
Biggie - Respect (Wubdise / Mountain Top Foundation Style RMX).
*A remix i built on that incredible Foundation Style riddim that my brother Blend Mishkin built, combines everything i love and is perfect when the session is in full swing.*


What are your thoughts on current music industry ?  (Streaming, Touring, Digital Music vs Vinyl, Home Studios, Sampling, Autotune etc)
I used to DJ Vinyl only for a long time, constantly diggin in every city i went, getting a package every month with the latest JA 45s. Completely slept on the digital revolution in the 2000s, but when the Jamaicans stopped putting out 45s of current stuff, there was no way around it. Thats when we started to record more and more dubplates and i started to work on my own remixes and mashups. The more everything became so easily available, and every kid with a laptop became a DJ, the more important it became to me to play exclusive stuff, that nobody else can play.
Generally i feel, through the evolution of the internet and how fast communication works nowadays, popular music became the same everywhere, kids doin the same flow patterns on the same type of beats from Kingston to Athens and all around. It is pretty much impossible for an underground scene in a certain area to develop organically into something completely new. What we called "biting" in the 90s became the new norm. On the other hand, if you dig long enough in this whole pile of trash called internet, you find mad talent.
Do you prefer to dj to a crowd or to produce music in the studio ?
Hard to say. These days i prefer being in the studio, dancing on my own when i find that perfect fitting remix… But getting a forward in a full dancehall, that energy, is an unbeatable feeling.
What are your next projects for 2023 ?
Cutting as much dubplates for Mountain Top as possible. Working on some new Wubdise 7inches. Got some Remixes/Mashups in the pipeline. Starting a new Eshtrella Album, if i find the time. I wish the day had more hours…
What are your favorite bands / artists you listen to these days ?
*At home i listen to a lot of Jazz, Soul stuff, 60s 70s reggae, also weird psycadelica / random vinyl i loot from fleamarkets that could contain samples. Fav Artists are too many, but Herbie Hancock, Miles Davis, Donald Byrd, Curtis Mayfield, Al Green, Cymande, Gregory Isaacs, Horace Andy, the list goes on forever :)*
What is your favorite record to close a Dj Set ?
Slow and epic always ;) These days it's "Big John Whitfield - Its a Mountain Top World (Blueprint Dubplate)"
Many thanks to EXIDAS for taking some time with the Asymetrics, find out more on Exidas' website, and follow Mountain Top & Wubdise for more wicked vibes !
Stay fresh, and keep digging...