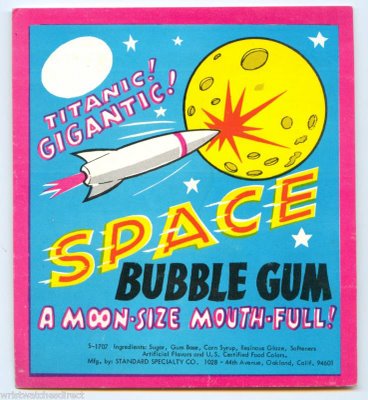 In the late sixties another form of pop music began to gain popularity, a danceable kind that became known as "Bubblegum"...
Bubblegum Pop was easily identifiable by the full production used on the songs, repetitive lyrics and the endless list of faceless groups that sang them, like "The Archies", "1910 Fruitgum Company" and "The Lemon Pipers".
Tommy Roe was born in Atlanta, Georgia May 9, 1942. Forming a vocal group called "The Satins" while in high school, and played college parties until he signed a contract with Judd Records at the age of 16. Hired by popular Atlanta DJ Paul Drew, Roe was introduced to producer Felton Jarvis. Roe wrote a Buddy Holly inspired song called "Sheila" and brought it to Jarvis who helped turning it into a #1 pop hit for two weeks.
His popularity with that song led him to tour England and after meeting the Beatles, he wrote "Everybody" which went to #3 in 1963. Tommy got inducted in to the Army later that year, and was then honorably discharged in 1966. Resuming his recording career, he then went to #8 "Sweet Pea" and the #6 "Hooray For Hazel" that same year.
Producer Steve Barri had wanted to work with Roe and move him away from the bubblegummy sound he was so good at and back towards the Buddy Holly type pop of "Sheila". Roe brought three songs to him, two that were more rock and roll pop, and a third one, "Dizzy" that had that sugary sweet feel. They recorded all three songs, and after the release of the two rock and roll songs tanked, Roe pushed him to get "Dizzy" released.
The song did not feel "finished" to Barri so he decided to ask arranger Jimmie Haskell to add strings, and his contributions made the song. With the judicious use of the violins he was able to create an audio induced dizziness with the unusual arrangement that perfectly complimented the music track. Six weeks after it was released it was the #1 song in the country and stayed there for a month, becoming Roe's crowning achievement.
His career faltered after that, but bubblegum continued on to a lesser degree until about 1972, when the nascent disco club scene began to take hold. After a few more hits of varying popularity, he grew tired of the California dream (big house in Malibu) and returned to his roots moving back home to Georgia.
Words by Dj DiscoCat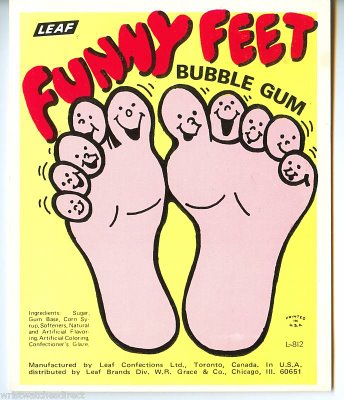 More DJ DiscoCat !
More Bubblegum Wrappers !
Illustrations found via londonfieldshhoppe, originally on twitter posted by @presentcorrect, via the booberry alarm clock