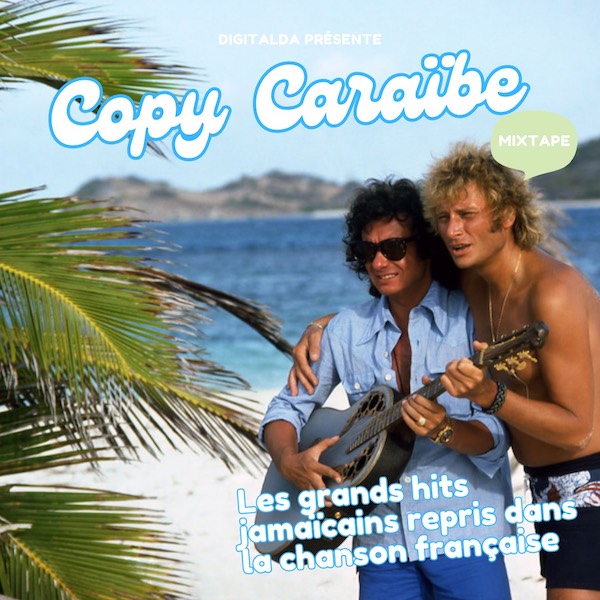 Direct Links: Soundcloud / Mixcloud / Youtube
Who would believe that Claude François was a reggae addict in his time and perfectly knew his way around jamaican music ? Would you imagine Johnny Hallyday, Dario Moreno, Sacha Distel, or even Eddy Mitchell covering reggae songs by Jimmy Cliff or Bob Marley ?
The mixtape you are about to stream is an archeological exploration by** DIGITALDA**, paying respect to a slightly overlooked chapter in french popular music, with this original and unusual blend of "made in France" reggae covers....
Tracklist (covers):
00 : 00 Doudou - Vanille Chocolat Reggae
00 : 07 Doudou - Oye Oye Reggae
00 : 33 Serge Gainsbourg - Dub et Caetera
00 : 45 Constantin - Switzerland Reggae
00 : 54 Philippe Villiers - Confidences sur le reggae
01 : 03 Claude François – Toi et le soleil
01 : 49 Les Gam's – C'est toi mon idole
01 : 52 Les Mitoufles – C'est toi mon idole
01 : 54 Agnès Loti – C'est toi mon idole
01 : 55 Donna Hightower – C'est toi mon idole
01 : 56 Donald Lautrec – C'est toi mon Idole
01 : 57 Renée Martel – C'est toi mon Idole
02 : 11 Les Gam's – C'est toi mon idole
02 : 40 Sacha Distel – Scandale dans la famille
03 : 03 Les Surfs – Scandale dans la famille
03 : 53 Jean Sablon – Rhum et Coca-cola
04 : 35 Dario Moreno – Day O
06 : 04 Plastic Bertrand – Dance Dance
07 : 40 Les Haricots Rouges – Al Capone
09 : 45 Jacques Deschaux – O !...O !... Je t'aime
10 : 38 Johnny Nash – Reviens-moi
11 : 57 Doudou – Oye Oye Reggae
12 : 55 La Ciciolina – Pane Marmellata E Me
14 : 53 Doudou – Vanille Chocolat Reggae
16 : 14 Johnny Hallyday – T'as le Bonjour de l'amour
16 : 48 Claude François – Le monde est grand, les gens sont beaux
18 : 12 Claude François – Petite mèche de cheveux
18 : 27 Claude François – Ma Fille
19 : 35 Eddy Mitchell – Le Maître du Monde
21 : 10 Philippe Villiers – Je Préfère Danser le Reggae
21 : 43 Jeane Manson – Dis Jamais Goodbye
23 : 26 Joe Dassin – Si tu Penses à Moi
24 : 27 Julie Pietri – Trop d'années à vivre
25 : 30 Nana Mouskouri – Toi et le soleil
26 : 44 Lizzy Mercier Descloux – Sun is Shining
27 : 51 Beurk's Band – Tempo
29 : 03 Jay Alanski – La La La Je t'aime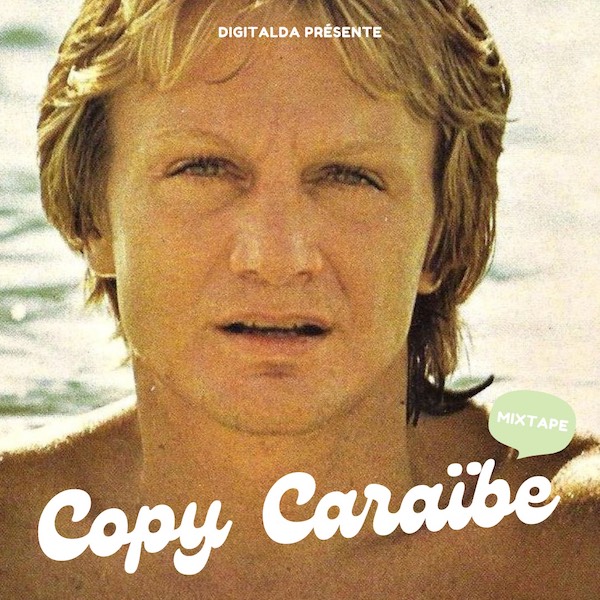 Original versions:
00 : 00 Max Romeo – Chase the Devil
00 : 07 Max Romeo – One Step Forward
00 : 33 …
00 : 45 …
00 : 54 …
01 : 03 Johnny Nash – I can see Clearly Now
01 : 49 Millie Small – My boy Lollipop
01 : 52 Millie Small – My boy Lollipop
01 : 54 Millie Small – My boy Lollipop
01 : 55 Millie Small – My boy Lollipop
01 : 56 Millie Small – My boy Lollipop
01 : 57 Millie Small – My boy Lollipop
02 : 11 Millie Small – My boy Lollipop
02 : 40 All Artist (Sir Lancelot) – Shame and Scandal
03 : 03 All Artist – Shame and Scandal
03 : 53 Lord Invader – Rhum and Coca-cola
04 : 35 Harry Bellafonte – Day O
06 : 04 Prince Buster – Ten Commandments
07 : 40 Prince Buster – Al Capone
09 : 45 Desmond Dekker & The Aces - 007
10 : 38 Johnny Nash – Hold me tight
11 : 57 Max Romeo – One Step Forward
12 : 55 Althea and Donna – Uptown Top Ranking
14 : 53 Max Romeo – Chase the Devil
16 : 14 Jimmy Cliff – You Can Get It If You Really Want
16 : 48 Jimmy Cliff – Wonderfull world Beautifull people
18 : 12 Byron Lee, The Dragonaires – Three Blind Mice
18 : 27 Mary Wells – My Guy
19 : 35 Jimmy Cliff – The Harder They Come
21 : 10 Jimmy Cliff – You Can Get It If You Really Want
21 : 43 Bob Marley – No Woman No Cry
23 : 26 Bob Marley – No Woman No Cry
24 : 27 Jimmy Cliff – Many Rivers to Cross
25 : 30 Johnny Nash – I can see Clearly Now
26 : 44 Bob Marley– Sun is Shining
27 : 51 Anthony Red Rose – Tempo
29 : 03 The Delfonics – La La Means I love You
Find out more and follow Digitalda on Instagram / Youtube
Stay fresh, and keep diggin'